High Stell (Public Footpaths 1 and 4 in Parish of Low Dinsdale) Diversion Order 2019
The above named Order [pdf document] was made on 1st July 2019 under section 257 of the Town and Country Planning Act 1990. The effect of the Order will be to divert parts of Public Footpaths known as Footpath 1 and 4 in the Parish of Low Dinsdale (now located in the Parish of Middleton St George) to enable residential development (see attached plan [pdf document]).
The background to the Order process is set out in the attached Statement [pdf document]
A copy of the Order, the Order Map, a location plan [pdf document] and a site layout plan have been placed, and may be seen free of charge, at Darlington Borough Council, 17 Allington Way, Darlington DL1 4QB from 9.00 a.m. to 4.30 p.m. Mondays to Fridays. Copies of the documents may be bought there at a price of £1.
Any representations about, or objections to, the Order may be sent in writing to the Assistant Director - Law and Governance, Darlington Borough Council, Town hall, Darlington DL1 5QT (ref: AE) not later than the 9th August 2019. Please state the grounds on which they are made.
Darlington's rights of way network covers a wide variety of landscapes: hills and valleys, rural and urban, short paths and circular walks. Some paths may be surfaced and many are tracks across countryside owned by farmers and landowners. Public footpaths are not to be confused with highway footways, which are pavements to the side of the road.
We are responsible for 216 miles (346 kilometres) of rights of way. In the Borough of Darlington, all but one of our rights of way are public footpaths and public bridleways. There is one byway open to all traffic (BOAT).
Within the Borough there are a number of permissive paths, including through Skerningham Woods, and one at Newton Ketton offering panoramic views over to the North York Moors and Yorkshire Dales.
The Teesdale way [external link], a long distance footpath passes through the southern part of the Borough of Darlington.
Many of our rights of way are ancient. Some of Darlington's rights of way date back almost a thousand years! Over such a long time, some of these ancient paths and tracks have been widened, surfaced and become lanes and roads. One example is the age-old Salters' route, which is still a rustic lane in one part of the Borough, whilst nearer to the town centre, it is in the form of a main road!
Contact us
01325 406640
17 Allington Way, Darlington, DL1 4DY
Self guided walks
Find a nearby walk or check out the scenery further afield on the Lets go Tees Valley website [external link]. Find some more localised routes on the Neasham Parish Council website [external link]
Tees Valley Local Access Forum
Tees Valley Local Access Forum [external link]
The Countryside and Rights of Way Act 2000 required that all Highway Authorities in England and Wales set up 'Local Access Forums' to advise both local authorities and the Countryside Agency (now called Natural England) on access issues and the rights of way improvement plan.
River Tees Rediscovered - Landscape Partnership
Darlington Borough Council is a partner in the River Tees Discovered project. Our vision is to reconnect the people of the Tees with their river through telling the engaging story of the River Tees as a natural feature that has moulded the physical and cultural development of the landscape and communities through which it runs.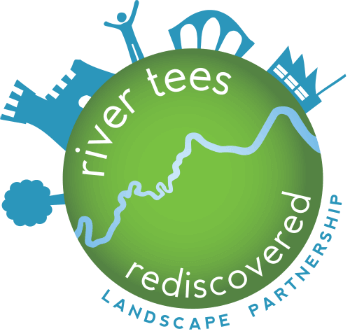 For more information visit the website [external link]