International Men's Day
Friday 19 November 2021
International Men's Day celebrates the positive value men bring to the world, their families and communities. It highlights positive role models and raises awareness of men's wellbeing.
One of the six pillars of International Men's Day is to improve gender relations and promote gender equality not only for men but for women too. In this spirit, the theme for 2021 is "Better relations between men and women."
More information at:
The council is aware of the importance of understanding there are more genders than male and female.
Training opportunities and resources
Men's Line is an Australian website
The support service is not available outside of Australia
There are many useful resources and articles
These are available on the website [external link]
The mental health website includes:
resources
stories by men
details of  who can provide support
You can find out more at the website [external link]
Kooth are hosting some sessions around how we can support male mental health.
This is in celebration of Movember and International Men's Day.
This includes a live demo of the site sharing male focussed content and a Q&A session.
Monday 15th November, 10.00-11.00 am
Wednesday 17th November, 4.00-5.00 pm
For tickets click here [external link]
Getting support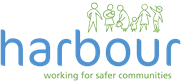 Harbour domestic abuse support service works with families and individuals who are affected by abuse from a partner, former partner or other family member.
Email - [email protected]
Phone - 03000 202525
Website - Harbour [external link].