Support for men
The council is aware of the importance of understanding there are more genders than male and female.
Men's Line is an Australian website
The support service is not available outside of Australia
There are many useful resources and articles
These are available on the website [external link]
The mental health website includes:
resources
stories by men
details of  who can provide support
You can find out more at the website [external link]
Getting support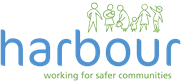 Harbour domestic abuse support service works with families and individuals who are affected by abuse from a partner, former partner or other family member.
Email - [email protected]
Phone - 03000 202525
Website - Harbour [external link].
Mankind Initiative Service Directory
The ManKind Initiative charity has launched an online services directory [external link] (Oak Book) containing information about local community-based support services for male victims of domestic abuse.