Support for women
The council is aware of the importance of understanding there are more genders than male and female.
Date
Every Tuesday, 10:30am - 12:30pm
Venue
Bellburn Allotment, Off Brinkburn Road, Darlington
Organiser
Groundwork
Who is this for
For all women who live in Darlington
Event details
Women's shed offers a safe secure venue for all Women who live Darlington 
The allotment has a warm shed, tea and coffee making facilities and toilets on site
We provide various activity's including allotment work, and arts and crafts but some ladies just enjoy coming to socialise and have a chat and a cuppa
Allotments are secured by a large metal fence and only key holders can be admitted
How can I join?
For further information contact Helen Kirkby by email or telephone 
You can also visit the website [external link]
View the domestic and sexual abuse directory for details of services 
Getting support
Harbour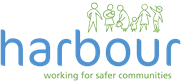 Harbour domestic abuse support service works with families and individuals who are affected by abuse from a partner, former partner or other family member.
Contact details:
Family help refuge
The family help refuge offer a confidential service and can provide safe temporary refuge accommodation.
Contact details: