Get involved
Are you passionate about your home and want to make things happen in your neighbourhood?
We are always looking at how we can improve our Council Housing Services.
Tenant participation is vital in our Customer Engagement strategy.
Our tenants' panel has been set up to give council tenants their say and ensure we are accountable for the decisions we make.
Functions of the tenants' panel include:
help with estate inspections
fire safety checks
reviewing literature, we create before it goes out to the public
training courses
online surveys
monthly tenants panel meetings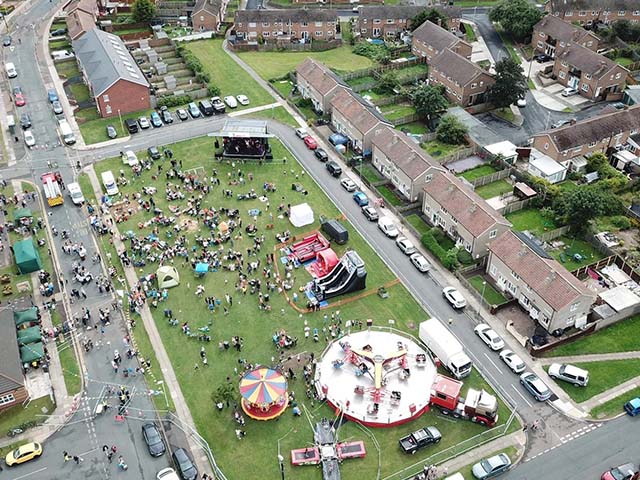 Christmas 2021 saw the return of events and celebrations for our Council Tenants.
In our Sheltered Housing and Extra Care schemes events took place throughout the month to give tenants a festive season to remember.
This included Christmas meals in Park Place and Roxby Court, raffles and games at Branksome Hall Drive and a whole host of events throughout our team.
We also introduced our second annual 12 Days of Christmas in December.
The 12 days showcased many of the team in housing department as well as tenants who have gone above and beyond in such a difficult year.
In the run up to Christmas we also held a tenants panel meeting to discuss the achievements made in 2021 as well as plans for the new year.
The next meeting is due to go ahead in Jan 2022 and if you would like to attend contact the customer engagement team by email at [email protected] or by phone at 01325 405333.
Darlington Borough Council Housing Facebook 
The new Darlington Borough Council Housing Facebook Page has now been launched [external link]. A page designed for council tenants, and potential tenants, it will include news, competitions and property adverts.
"I wanted to be a part of the panel because it gives me a chance to meet key stakeholders in Housing and other diverse panel members. It also gives me and others the opportunity to highlight and challenge any matters that arise so they can be dealt with promptly and efficiently. What I would say to potential new panel members is that everyone is very welcoming and it's a relaxed, friendly and positive environment to air any concerns and ideas that can better shape housing policy at the very top level for decades and generations to follow."
Current Tenants Panel Member, Anthony King.
"I first joined the readers panel as I love to read, and quickly found out the scope there was to help the people in the community where I live. I joined some of the other groups working with the council. What we do as tenants with the Council reaches across the town and beyond, we are there to help each other get the most out of our homes and our town."
Current tenants panel member, Glynis Johnson.
Ways to get involved and our Engagement Strategy
Get the money to make a difference in your community
Do you have an idea that could make a difference where you live?
You could be awarded up to £1,000 for your neighbourhood group, organisation or charity.
The funding can be used to support activities that will make a difference.
For more information email [email protected] or write to:
Darlington Borough Council Customer Engagement Officer
Town Hall
Feethams
Darlington
DL1 5QT