Town Hall exhibition space
A new exhibition space was created at the Town Hall, Darlington, in 2014. There is no charge to view exhibitions and the space is open during standard Town Hall opening hours. There are five display boards with approximately 11 metres of hanging space in total by length. Exhibitions by artists, photographers, designers, local students and local creative projects have been programmed so far. Anyone interested in submitting an exhibition proposal for this space should contact [email protected]

Darlington Mind Art and Creative Crafts Group Exhibition
Monday 29 April to Friday 14 June 2019
Darlington Mind Art and Creative Crafts Group is a safe and supportive environment where people with mental health issues can go to rediscover old talents and learn, develop and explore new skills; to express themselves creatively. It is also a place to go, to make friends and escape the loneliness and isolation that can be experienced. It is a place we come to have a laugh, a chat and find a voice in.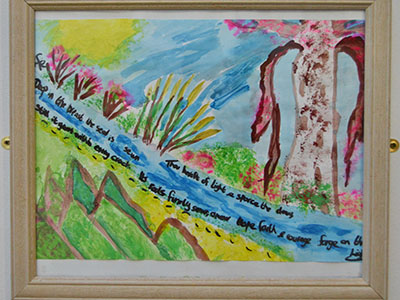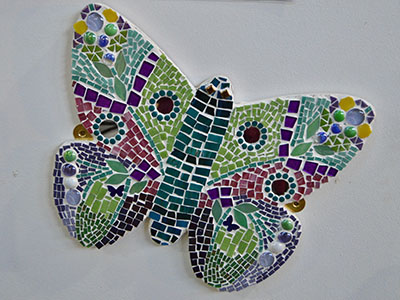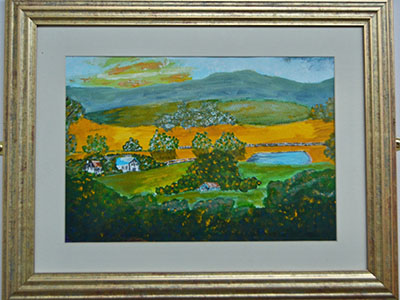 The Group promotes confidence building as we practice self-sufficiency and resilience. It is somewhere we are comfortable and free from judgement so we can open up to find our true self. And, perhaps, produce art work to be proud of.
Although we still have our issues, we are able to lead a better and happier life thanks to support of the Darlington Mind Art and Creative Crafts Group.
Some work in the exhibition is for sale
For further information contact:
Darlington Mind Ltd,
St Hildas House,
11 Borough Road, Darlington, DL1 1SQ,
or telephone 01325 283169.
www.darlingtonmind.com [external link]