Hybrid Innovation Centre – Central Park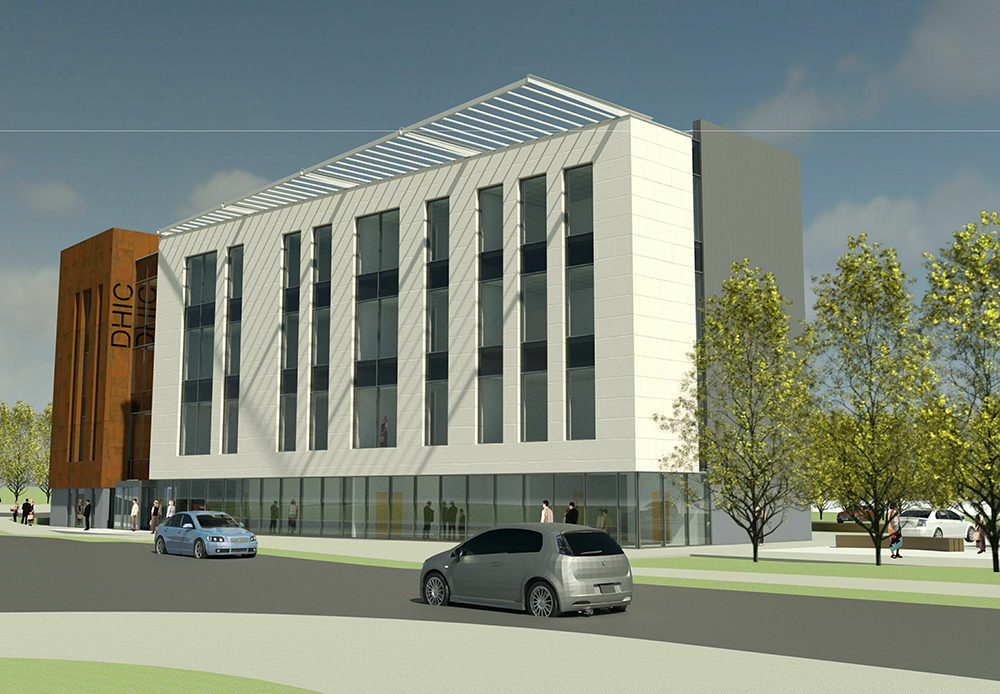 Darlington residents and businesses are invited to have their say on proposals for a new Innovation Centre at Central Park.
The proposed Innovation Centre would provide Grade A office workspaces to include laboratory space, over four storeys, to support economic growth and job creation whilst enhancing the competitiveness of the small and medium sized enterprises (SMEs).
This new project will create a high growth small scale incubator enabling innovative, start up and potentially high growth businesses as identified in the 2015 Innovation Strategy which sets out a vision for Tees Valley.
All comments need to be received by 5pm on Monday 7 September 2020 and will be considered by the designers as they finalise the scheme. Finalised plans will be submitted to the Council, as local planning authority, for consideration on 28 September 2020.
Please send any comments to: [email protected]
For further information, please contact the Darlington Borough Council's Communications Unit on 01325 406058 or at [email protected].
Proposed designs