Refuse and recycling collection days
Displaying your next refuse/recycling collections
If you have added your address to your MD+ account when you log in the first thing you should see on your home page is a section showing what you next 2 collections are.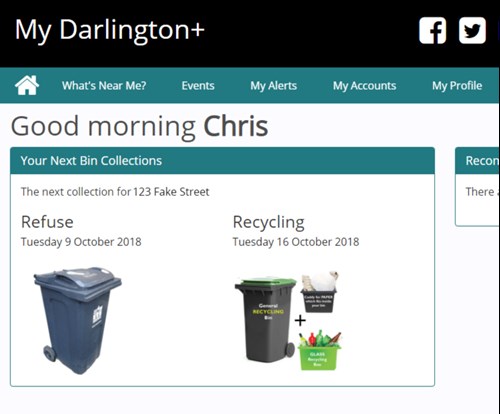 What to do if your recycling/refuse information isn't showing up
Firstly, check to make sure you have entered a postcode.
If this doesn't work, you may have entered a postcode for an area which doesn't have domestic refuse/recycling collections (for example, an industrial estate).
If you think the information is still wrong, contact [email protected] with your details and we will look into it.