Shedding light on key Darlington landmarks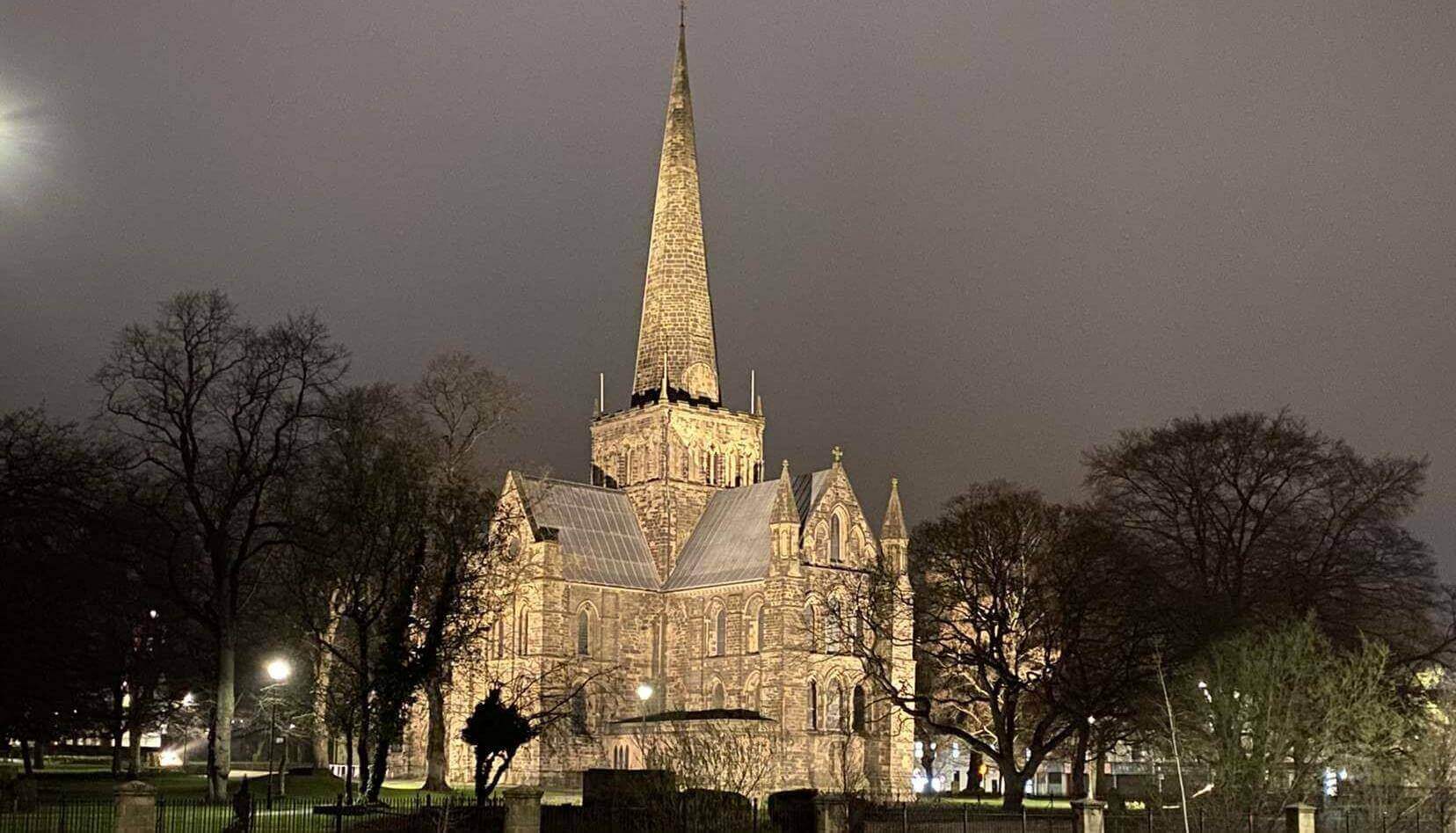 01 April 2021
Landmarks in Darlington will be lit up from now on in a bid to highlight the town's historic heart.
The Town Clock, St Cuthbert's Church, statue of Joseph Pease and planters along High Row will all be illuminated.
Darlington Borough Council said funding comes from its ambitious Towns Fund – a project which looks to transform the town centre and boost the local economy.
The Town Clock lights will change colour on key dates and special occasions.
Chris Mains, the towns fund programme manager, said: "We have flicked the switch and our town will now be bathed in vibrant hues, giving it a warm glow. The lighting is a great addition and will bring to life many of our much-loved historic landmarks in a whole new way for all to see."
Alex Nicholson, the town centre partnership and events manager, added: "As we get back to some sort of normal, the lights will add great value to the town, contributing towards a more attractive environment and ambience. We hope it will encourage families to visit, whilst also raising the profile of our beautiful historic buildings."
"We have flicked the switch and our town will now be bathed in vibrant hues, giving it a warm glow. The lighting is a great addition and will bring to life many of our much-loved historic landmarks in a whole new way for all to see."

- Chris Mains, the towns fund programme manager