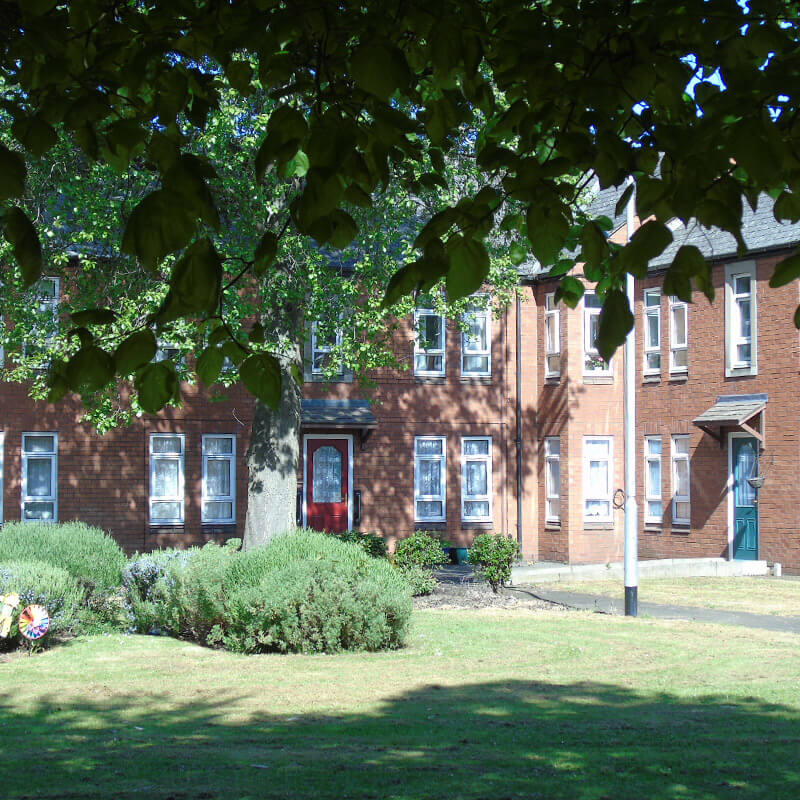 Good neighbour accommodation has an even greater focus on a person's independence.
These apartments are modern, one or two bedroomed, self-contained and unfurnished.
People living in one of these properties get the benefit of a scheme manager.
There is also the reassurance from the pull cord system in their home.
The difference is that the properties are not all under one roof like sheltered or extra care.
All good neighbour apartments have their own front door onto the street.
The community centre is close by where there is a scheme manager and daily activities. Everyone is welcome to join in.
Google Map showing

Good Neighbour Schemes locations
How to contact us
There are several ways you can contact us:
Tenants can report emergency repairs to 01325 405333 24/7 365 days a year.
What if I am not satisfied with the response?
We hope that we can work together with our residents and listen to their voices and resolve any problems, but if you are unhappy with the response from the Housing team we have a complaints procedure you can follow and you can contact our Complaints Team by: