Work to start on new cycling and walking route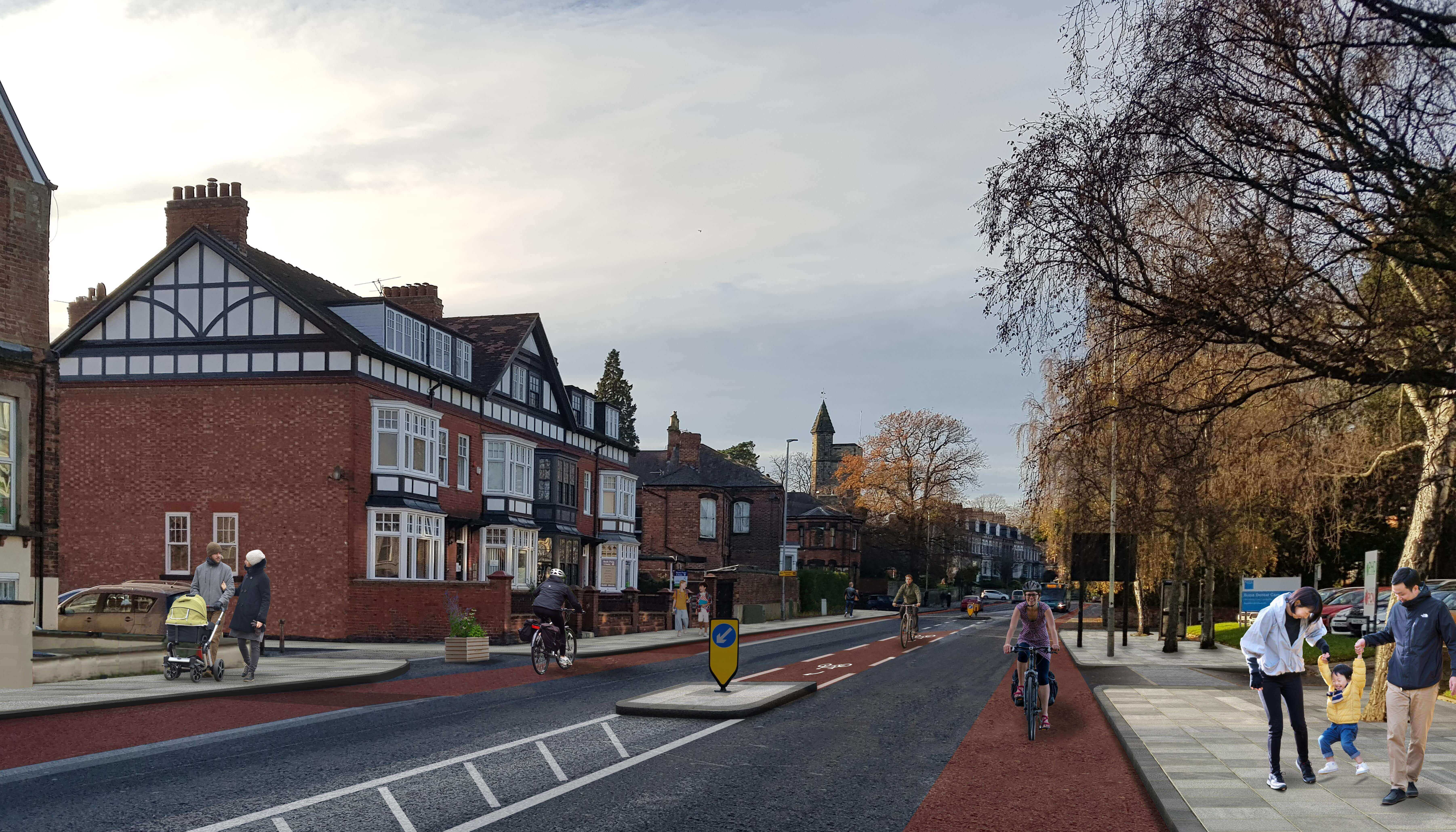 15 April 2021
Revised plans to improve a major walking and cycling route to the town centre have been revealed.
Following a public consultation, revised plans have been drawn up for the walking and cycling route on Woodland Road, Outram Street and Duke Street.
This is the first phase of a project to create a safe route for pedestrians and cyclists from West Park to the town centre, via Cockerton.
Feedback on the initial design was collected from residents, businesses and other interested parties and the designs have been amended to address some of the issues identified.
The plans were broadly welcomed as a good way to improve safety in the area with people saying they would be more likely to walk and cycle on the new route.
The £1.7m government funded project will see a 20mph speed limit on Duke Street which will become one way.
Winston Street West car park will reopen to increase parking in the area and there will be extra green spaces and tree planting.
Raised cycle paths will be installed along the route to make it as safe as possible for cyclists.
The new plans can be viewed at www.darlington.gov.uk/woodlandroad and information about the revised project will be given to all business and residents in the area.
Dave Winstanley, assistant director of transport and capital projects, said: "We are very grateful to everyone who has had their say on the plans and we have changed the proposal to reflect some of the views expressed.
"We will be speaking to businesses in the area about the new plans so they can understand the decisions we have made in drawing up the plans.
"It is important for our health, the environment and the economy to make it easier for people to use alternative forms of transport to get to the town centre and it was good to hear that more people would be willing to walk or cycle once the route is complete."
"Whilst we will do everything we can to minimise disruption, we know that the construction work will cause noise, dust and inconvenience for local people and businesses, for which we apologise. The town centre management team is developing a programme of events and activities to continue to support the businesses in Duke Street and will liaise with them throughout the construction period."
It is hoped work will start on the project in June and will be completed by April next year.