Drum festival will have Darlington dancing to a different beat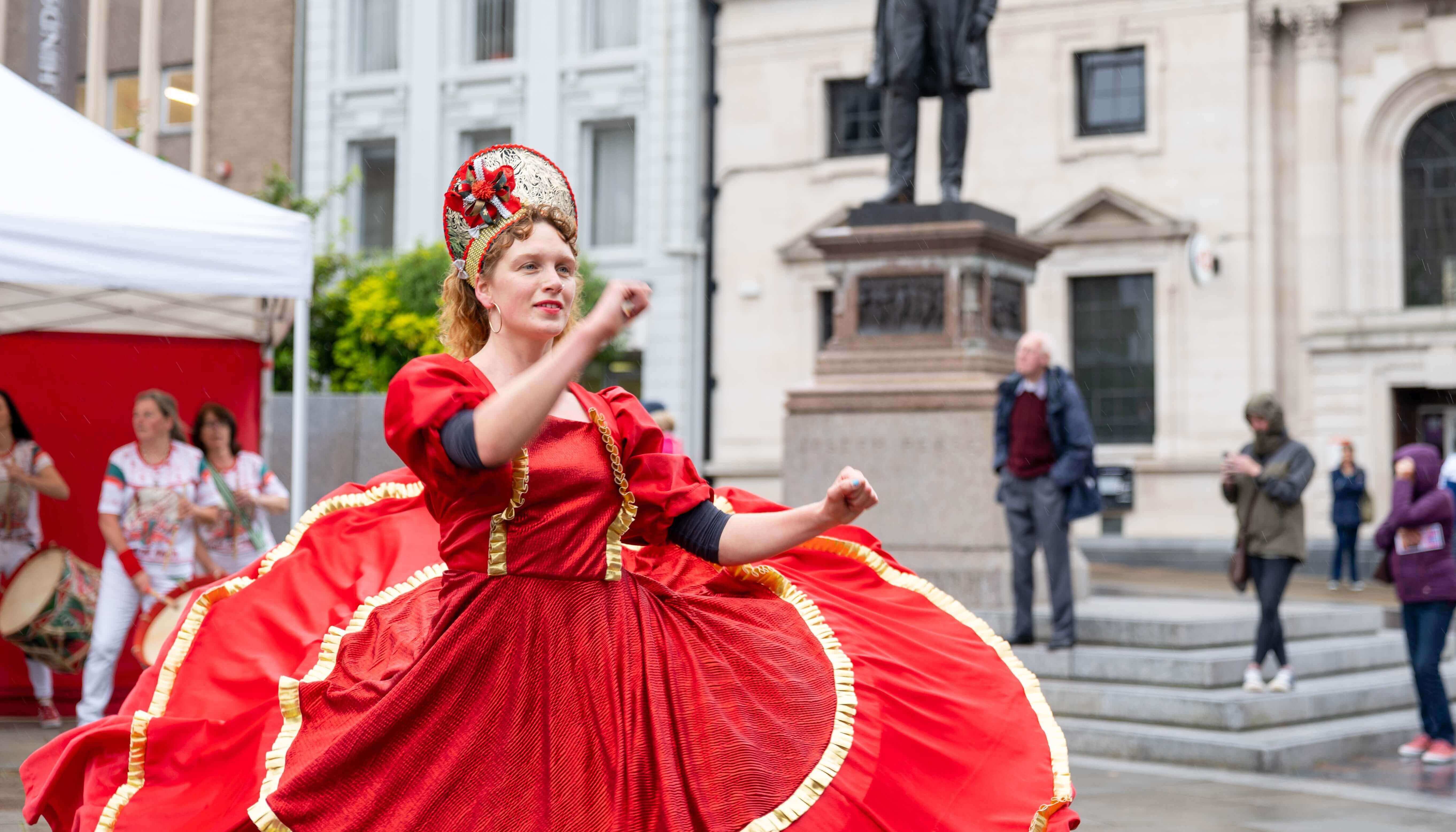 02 June 2021
A drum festival will have Darlington dancing to a different beat as it returns this weekend.
The popular Darlo Drum Festival will hit the streets on Saturday, June 5.
Seven acts will roam around town entertaining visitors, and Samba fans will be spoilt for choice as the sounds and sights of Rio fill the air between 10-4pm. Outdoor diners can 'eat to the beat' as they enjoy the rhythm of drums and no doubt everyone will be tempted to tap their feet.
The one day, free, family festival will see a mixture of sounds and drumming from around the world.
Stilt Batteristas will be performing on stilts with their bespoke drum kits beating out original street grooves. The Bangshees, a well-established all-female drumming band from Newcastle, love to make lots of noise, and Baque de Ogum, a maracatu band, will celebrate the history and heritage of 'Maracatu Nação', an Afro-Brazilian performance genre from North East Brazil.
One of the UK's finest steel bands, Pantasy Steel Band, are set to wow passers-by with their mix of traditional Caribbean music and more well-known songs. They will be joined by Drum Nation, a samba drumming collective, and Samba Flash Squad will play authentic Brazilian carnival rhythms accompanied by fully costumed, traditional dancers to give the full 'Rio' vibe.
The unique sounds of the Hang drum, played by Simon Wood, will resonate through the streets to offer a more mellow feel to the day.
The groups and artists will be playing at different locations throughout the day. The full timetable is available at enjoydarlington.com
Councillor Alan Marshall, Darlington Borough Council's cabinet member for economy, said: "There is something for everyone at this festival from quirky stilt drummers through to the unique sounds of the hang drum and of course, the fantastic rhythms of samba and the steel drums.
"Bit by bit our town is coming back to life and, for one day only, this event will be at the beating heart of our centre. There's lots more in store from our events team and I am delighted to also see more and more new town centre businesses who are calling Darlington their home."
Regular updates on town centre events can be seen on the Love Darlo Facebook page and at enjoydarlington.com
"Bit by bit our town is coming back to life and, for one day only, this event will be at the beating heart of our centre. There's lots more in store from our events team and I am delighted to also see more and more new town centre businesses who are calling Darlington their home."

- Councillor Alan Marshall, Darlington Borough Council's cabinet member for economy