Ice Trail returns to town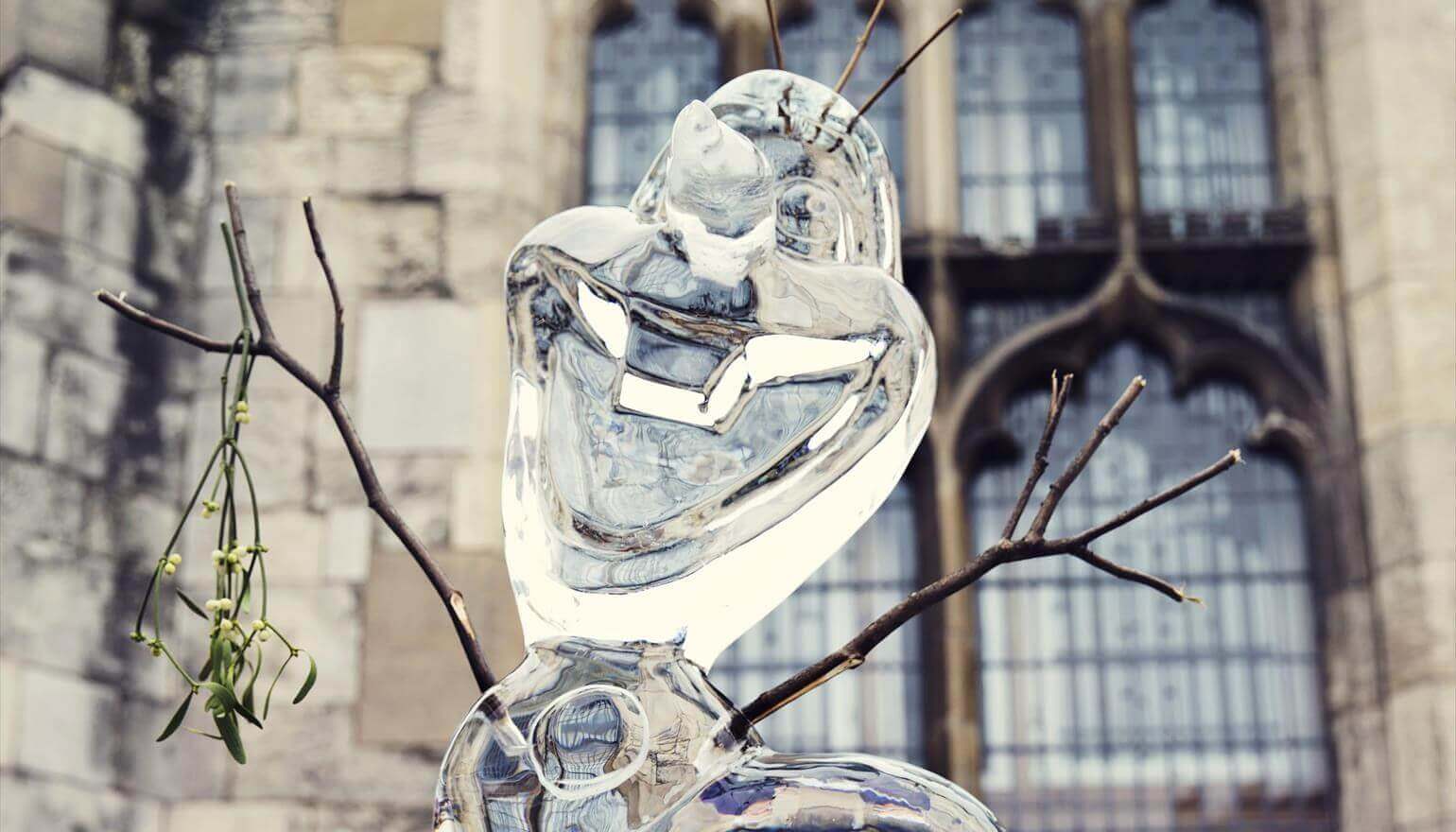 25 November 2022
Visitors will be sure of a warm welcome as the popular ice sculpture trail is set to make a welcome return to the town centre on Saturday 3 and 10 December from 10am – 5pm.
The first Saturday will see Peter Pan themed sculptures dotted around the town centre to link with the Peter Pan Panto at Darlington Hippodrome. Youngsters can search for their favourite characters around the streets and yards of the town centre.
There'll be eight characters to search for including the pirate ship, crocodile and many more. There'll be ice selfie spots and the chance to see live ice sculpting throughout the day.
The following Saturday will see icy traditional Christmas favourites including penguins, angel wings and popular children's characters.
Alongside the icy sculptures, visitors can tour the town to search for more than 70 decorated Christmas trees in the first ever Christmas Tree festival. Youth and community groups from around the borough have joined forces with local retailers to decorate the trees which are on display in shop windows throughout the Christmas period. Each tree has a different theme and there is a tree trail to download at www.enjoydarlington.co.uk
Councillor Jonathan Dulston, Leader of Darlington Borough Council, said:
"Our Ice Sculpture Trail has become a firm favourite on the family festive calendar and I'm sure our new Christmas Tree Trail will be too. Many thanks to all the groups who have worked hard decorating trees – you've all done Darlington proud!
"Look out for more free family festive events coming up. Pick up a leaflet from our town centre venues and keep an eye on our social media and local press for details."
More icy fun follows with the return of the popular ice rink in the markets square with family ice skating every day from Saturday 17 until Friday 23, 11am-4pm. More details at www.enjoydarlington.co.uk
Visitors to the town centre can also enjoy two hours free parking in council run town centre car parks only with a ticket from the machine. Check out www.darlington.gov.uk/parking