Rotary Club 'sets a president' for Darlington 10K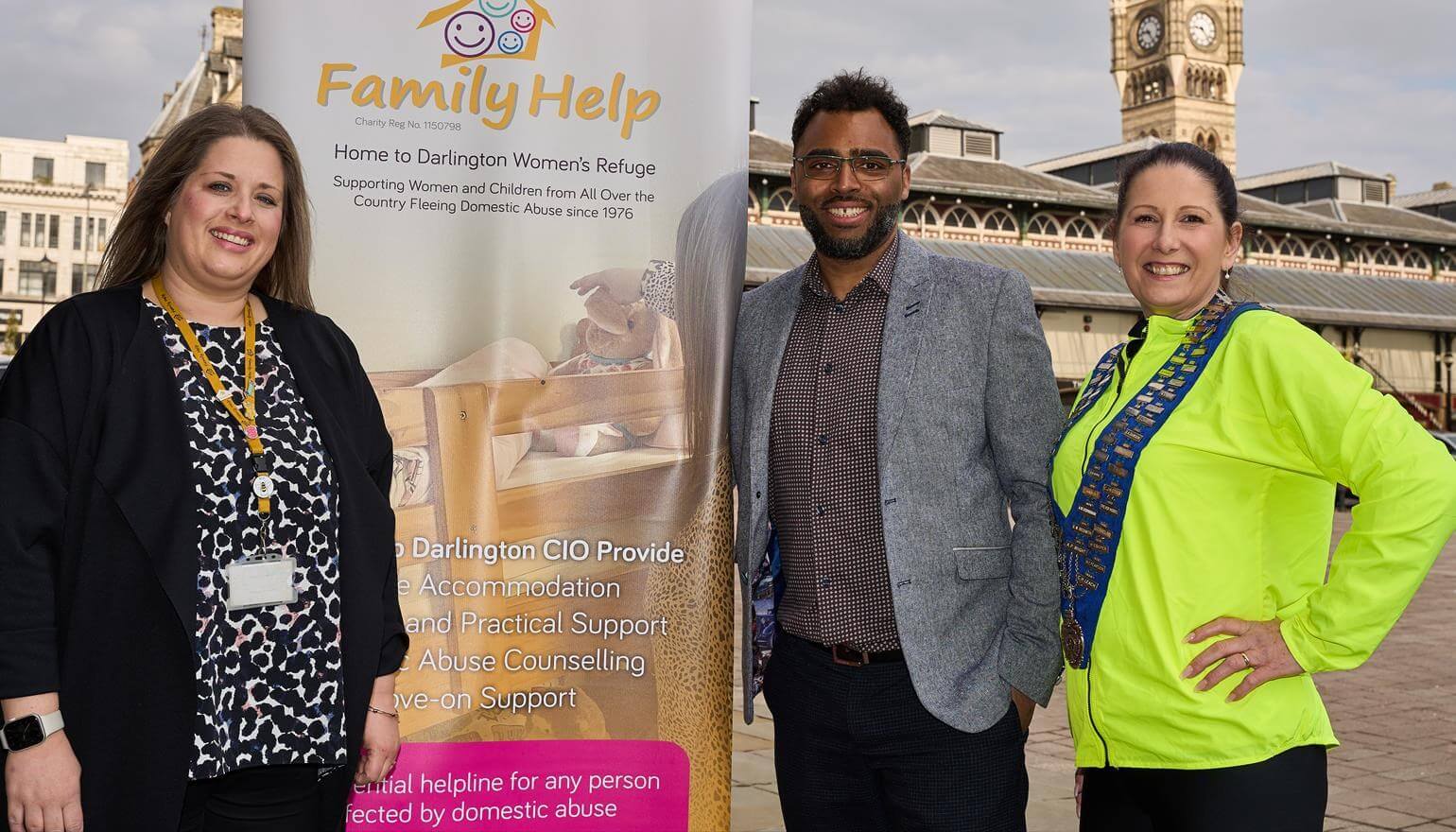 25 May 2023
Darlington Rotary Club celebrates its centennial this year and has supported Darlington 10K for decades.
Rotarians help with key organisational tasks in the run-up, right through to providing the majority of volunteers on the day of the run. Quite simply, their support is invaluable. However, in the 34 years the club has been supporting the 10K, the club president has never taken part in the race during their tenure – until now!
Michelle Thompson B.E.M. will become the President of Darlington Rotary Club in June and will be the first President in the Club's 100-year history to run the 10K.
Michelle, who is also Chief Executive Officer for Healthwatch Darlington, is no stranger to challenges. She has run, hiked and cycled all over the world for Macmillan Cancer Support, raising funds and awareness not only in celebration of beating thyroid cancer in 2004 but in memory of her younger sister Jeanette who died of teenage bone cancer in 1995.
In Rotary's centenary year, Michelle has chosen to support Family Help which offers specialist domestic abuse support for women and women with children fleeing domestic abuse. It is a cause close to her heart.
Michelle said: "Growing up and witnessing domestic violence as a child is something that stays with you. Being traumatised, angry and upset at not being able to protect your mother affects every aspect of your life, from low self-confidence to anxiety and depression.
"In the 70s and 80s there was very little support for breaking the cycle of abuse. These days, domestic abuse is now recognised in the justice system and mental health issues are addressed for perpetrators needing help.
"My inspiration to keep me going during the 10K is knowing that any funds we can raise for Family Help will help families access a welcoming home and supportive team, and a safe space, where children feel secure enough to share their experiences – giving them a voice and ensuring that they are heard."
The run takes place on Sunday 6 August, starting with the Family Fun Run at 9am, open to all ages including pushchairs. Followed by the Junior 3km Road Run for 8-14 year-olds, then onto the main event, Darlington 10K, at 10.30am.
All entries are advanced online only. To register or for further information go to www.enjoydarlington.co.uk/10k or email [email protected]