Supporting Second Hand September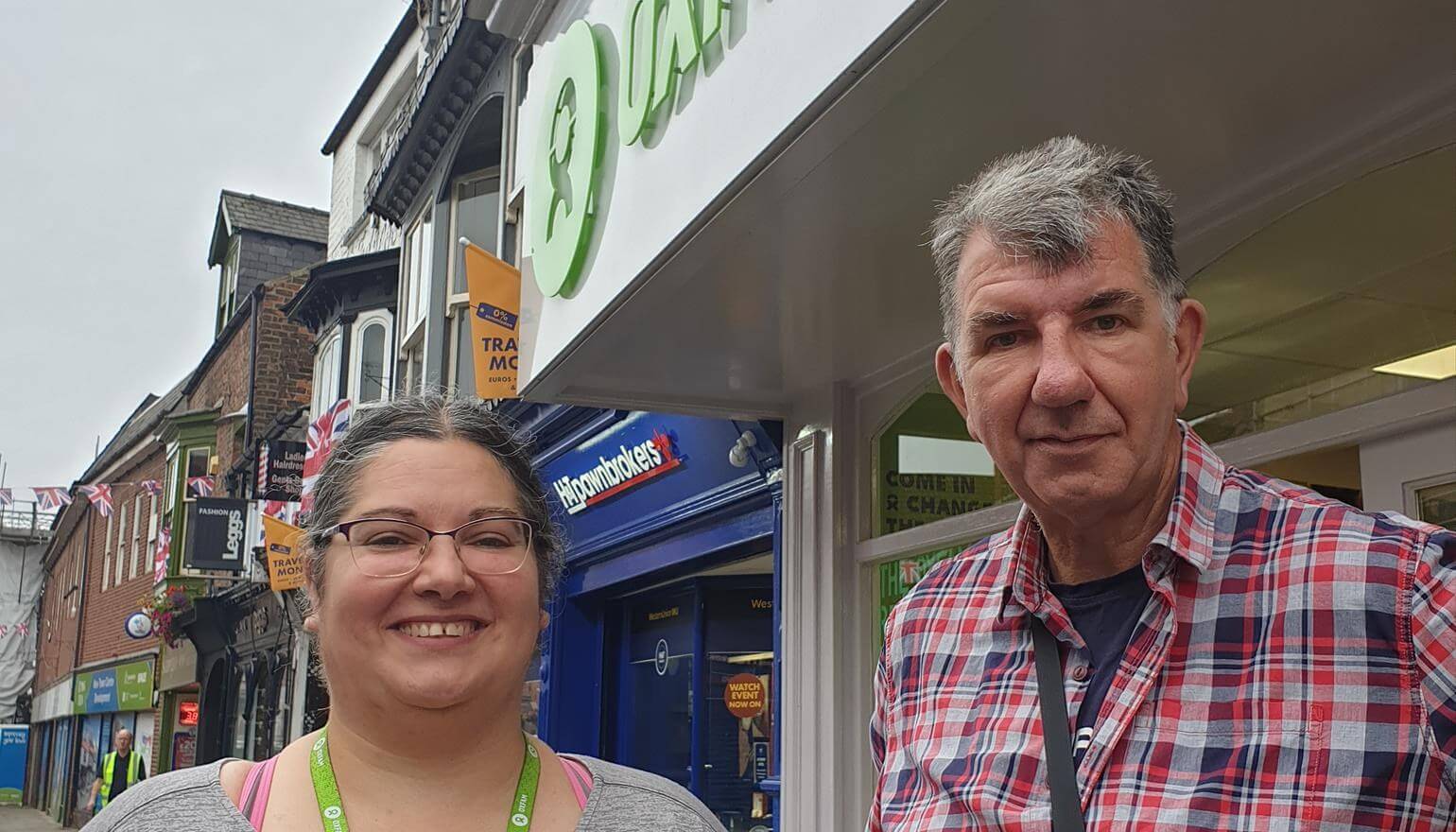 25 August 2023
As part of our aim to spread the word on sustainability, we're lending a hand to support Oxfam's Second Hand September campaign.
Oxfam is the national charity spearheading Second Hand September, which aims to reduce the amount of clothes that go into landfill and tackle the environmental impact of making and buying new clothes. The Oxfam shop, based in Skinnergate, sells a wide range of second hand – or preloved - clothes and also has a bridal section where would-be brides and grooms can browse the range of dresses and suits.
In addition, across the town, several other shops selling second hand wares and wears have opened, adding to the unique range of independent shops and businesses already in the town. This growing vintage vibe is proving popular with shoppers who want something a bit different.
The popular Darlington Cares uniform exchange shop in Queen Street Shopping Centre is going from strength to strength as parents look to make savings on their back-to-school shopping.
Buying second hand not only saves money but can help to save the planet as the council, and the community, strives to tackle the effects of climate change.
It takes a lot of water to produce material for clothes, plus the land needed to grow cotton or other fibres that are used. To make just one cotton t-shirt uses about 2,700 litres of fresh water - that's almost 2.5 years worth of drinkibg water.
The fashion industry is estimated to be responsible for approximately 10% of global carbon emissions. That could work out at around 270kg of CO2 emission each, just for new clothes purchased.
There is a growing trend in how people get rid of clothes they no longer want with more items being thrown away rather than being donated. The number of times people are wearing clothes before throwing them away is going down with an average of wearing an item ten times before discarding. Less than half of used clothes are collected for reuse or recycling.
In addition, 13million items of clothing go to landfill every week in the UK.
We host a Zero Waste map on our website giving locations across the town where residents can recycle, repair, donate and buy pre-loved items.
Chris McEwan, cabinet member for ecomony said: "Buying second hand clothes and goods is a great way to save money and save on our planet's precious resources. We've set ourselves an ambitious target to become carbon neutral by 2040. Part of this vision is to involve the whole community in becoming more sustainable and this campaign helps us to work towards this.
"Second hand items can also complement the many new things available in our local shops to help create a unique look for either your home or your own personal style; it can be a great way to mix things up and help support the planet and our range of businesses across the borough. Our Zero Waste map is a great resource and I urge any relevant business who isn't already on it to sign up now for free."
This work will contribute to our pledge to become carbon neutral by 2040. This pledge covers all service areas, and aims to encourage residents and businesses to join it on the journey towards a greener and more sustainable future. More details are available on our website.