Bin wagons go "veggie"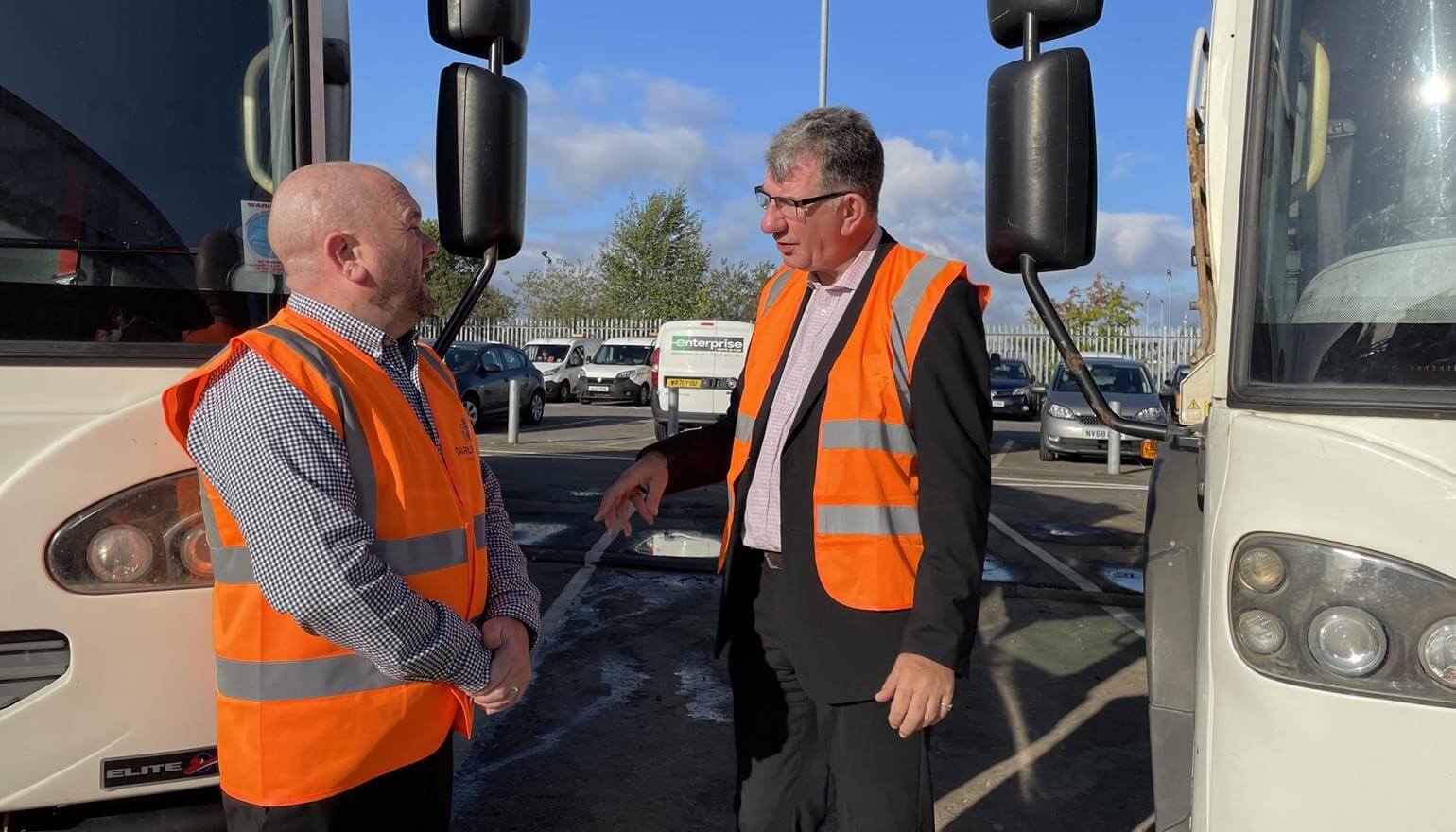 22 September 2023
While bin collections carry on as normal, many of our residents will be unaware that their rubbish collection could be part of an experiment that will help our bin wagons reduce emissions by more than 90%.
As part of our ambition to become carbon neutral by 2040, we are trialling a new bio fuel in half of our household waste wagon fleet. Six vehicles are currently being powered by hydrotreated vegetable oil (HVO) to see if it will be a viable alternative to diesel.
HVO is a fossil-free alternative to mineral diesel and can be interchanged with diesel in the vehicles very easily with no modifications needed making the trial process quick and easy.
In our plan to reduce carbon emissions, we are replacing our fleet with electric vehicles and we now have 17 vehicles to date. However, electric bin wagons are very expensive and so we are looking at alternatives.
Councillor Chris McEwan, our cabinet member for economy said:
"This is an exciting project and we are monitoring things closely to see how things go. Our bin wagon fleet accounts for 1200 tonnes of carbon emissions each year so reducing this by around 90% would be a huge step for us towards our 2040 target.
"However, HVO is on average around 50p a litre more than conventional diesel. Our trial will explore any potential issues, including the cost, to see if these are outweighed by the environmental benefits.
"It is very early days and we are monitoring things closely before any final decisions are made…watch this space. It is one of the many creative and innovative ways in which our services are working to cut carbon emissions."
This work will contribute to our pledge to become carbon neutral by 2040. This pledge covers all service areas, and the council aims to encourage residents and businesses to join it on the journey towards a greener and more sustainable future. More details are available at: www.darlington.gov.uk/sustainable