Full steam ahead – 200 years of train travel to be celebrated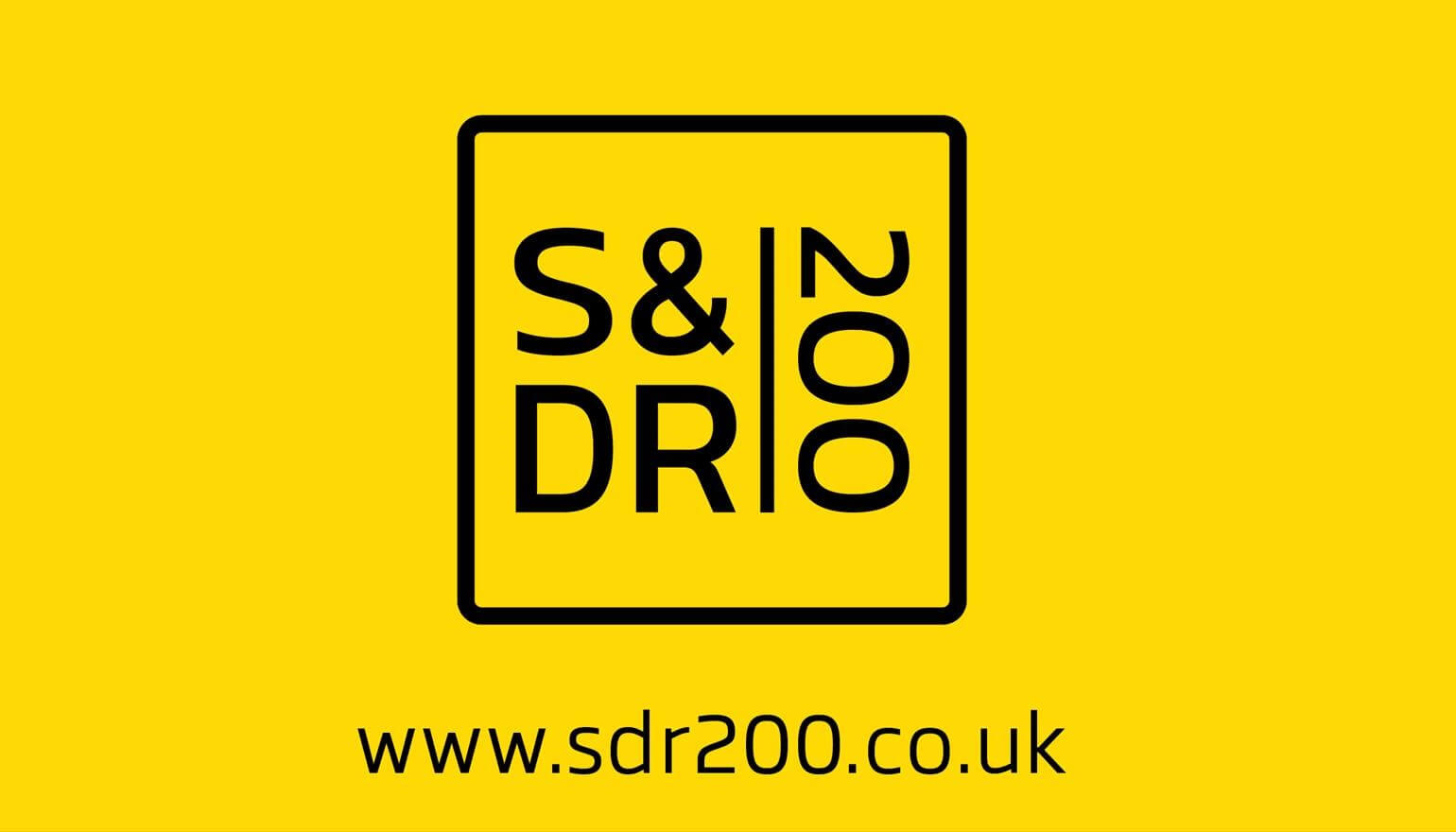 26 September 2023
The two year countdown is on, to mark the bicentenary of the birth of the modern railway with celebrations throughout 2025.
The Stockton & Darlington Railway opened on September 27, 1825, connecting places, people, communities and ideas and ultimately transforming the world.
To mark the 200th anniversary of that momentous first journey, three councils, Darlington, Durham, Stockton-on-Tees and Tees Valley Combined Authority, have joined forces with a range of local, national, and international partners, to deliver a series of internationally significant projects throughout the bicentenary year.
S&DR200 – a fantastic nine-month festival – is at the heart of the celebrations. Based in the North-East, it will include internationally significant projects which will shine a light on the history and the future of transport.
It's all aboard for a programme of events including steam train journeys, exhibitions, visual arts and large-scale spectacles. There'll be something for everyone – from railway enthusiasts and hobbyists to students, families and visitors of all ages.
At the centre of the bicentenary festivities is a celebration of the very first ground-breaking journey. A permanent walk and cycle pathway, which will closely follow much of the 26-mile inaugural route, is being developed across County Durham, Darlington and Stockton-on-Tees. Historic England chose the 26-mile route to be one of their first a Heritage Action Zone and in 2025 a replica of Locomotion No.1 will also be used to provide experiences around the inaugural journey starting from Shildon and Darlington to Stockton.
There will be dozens of activities, events and celebrations in communities along the 26-mile line. There'll be opportunities to learn and discover at interactive exhibitions and schools will be able to take advantage of a series of S&DR200 focused projects to spark pupils' interest in science, technology, engineering, mathematics and the arts.
To keep on track with how to get involved via the festival's new social media channels and the S&DR200 website
Helping fuel the festival will be volunteer and grants programmes, funded in part by the National Heritage Lottery Fund. Find details on the S&DR200 website or email s&[email protected].
Niccy Hallifax, S&DR200 bicentenary festival director, said: "The importance of this moment cannot be underestimated, the railways have become day to day life for many people around the world. Most of us have a treasured memory or a story that involves a rail journey and it is this, and the drive to invent and explore, that this festival celebrates.
"We want to inspire and give people the opportunity to discover new opportunities and enjoy collaborations by international artists – all linked to this fascinating industry to mark this special place where it all started."
Judith McNicol, director, National Railway Museum said "The bicentenary of the Stockton and Darlington Railway is a key railway anniversary of real international importance. It is doubly significant for the National Railway Museum, as the date also marks our 50th birthday. Through a calendar of events, programming and displays, we will help visitors to Locomotion in Shildon and the National Railway Museum in York to share in the exciting centenary celebrations."
The S&DR200 festivities are part of the rail industry's plans to mark bicentenary, with a year-long programme of initiatives, partnerships and activities called Railway 200, that together with the festival is set to attract national attention.
Developed as a partnership across the rail industry with a focus on inspiring the next generation, Railway 200 will mark both the S&DR bicentenary, and the far-reaching impacts of all railways and train travel nationally. It will celebrate the railway's remarkable past, recognise its importance today, and look forward to its extraordinary future. Railway 200 is committed to supporting local and regional activity by providing toolkits, a national brand, website, and a far-reaching social media presence.
Peter, Lord Hendy of Richmond Hill, chair of Railway 200 and Network Rail said: "The world changed forever in 1825, and the 200th anniversary of this first passenger train journey is an historic opportunity to reset the public's relationship with rail. It is our chance to present the railway as a forward thinking, digital, industry and as an attractive career option for young people and for people from many different backgrounds."
Paul Rutter, route director for Network Rail's East Coast route, said: "It's a privilege to work with industry partners, local authorities, and other organisations to deliver such a special programme of celebrations for the 200th birthday of the modern railway.
"All who made the Stockton & Darlington Railway happen were trailblazers and it is so special that we can commemorate their achievements in this way while forging our own path for the future of the rail industry."
The full S&DR200 festival programme will be revealed in September 2024.
The bicentenary celebrations are being delivered by the S&DR Railway Heritage Partnership, which includes Stockton-on-Tees Borough Council, Darlington Borough Council, Durham County Council and the Tees Valley Mayor and Combined Authority, working alongside the National Railway Museum, the National Heritage Lottery Fund, Historic England, Railway 200, Network Rail, the Friends of SDR.
About Railway 200
A wide variety of activities, initiatives and partnerships are being considered to enable Railway 200 to tell the story of the past, present, and future of the railway.
To support the national programme, Railway 200 aims to inspire, enable, and empower organisations, communities and individuals to create and deliver their own activities, events, and projects, which together will roll into a year-long celebration.
Railway 200 hopes to leave a genuine legacy beyond 2025 by supporting and enhancing the industry's efforts to close the skills gap. It will achieve this by offering more opportunities for young people to learn about the variety of careers the industry has to offer.
By the end of Railway 200, people in all parts of the UK will have had a good reason to engage with the railway story. By putting the spotlight on the railway, and everything it has and will achieve, Railway 200 gives us the chance to increase positivity towards rail and in turn encourage more people to consider travelling by train.
As a whole-industry initiative, The Railway 200 Programme is being led by the Great British Railway's Transition Team supported by industry partners: Community Rail Network, Heritage Railway Association, HS2 Ltd, National Railway Museum, National Skills Academy for Rail, Network Rail, Rail Delivery Group, Rail Freight Group, Rail Partners, Railway Industry Association, S&DR200, Transport Focus, UK Rail Research and Innovation Network and Young Rail Professionals.