Have a safer night out this festive season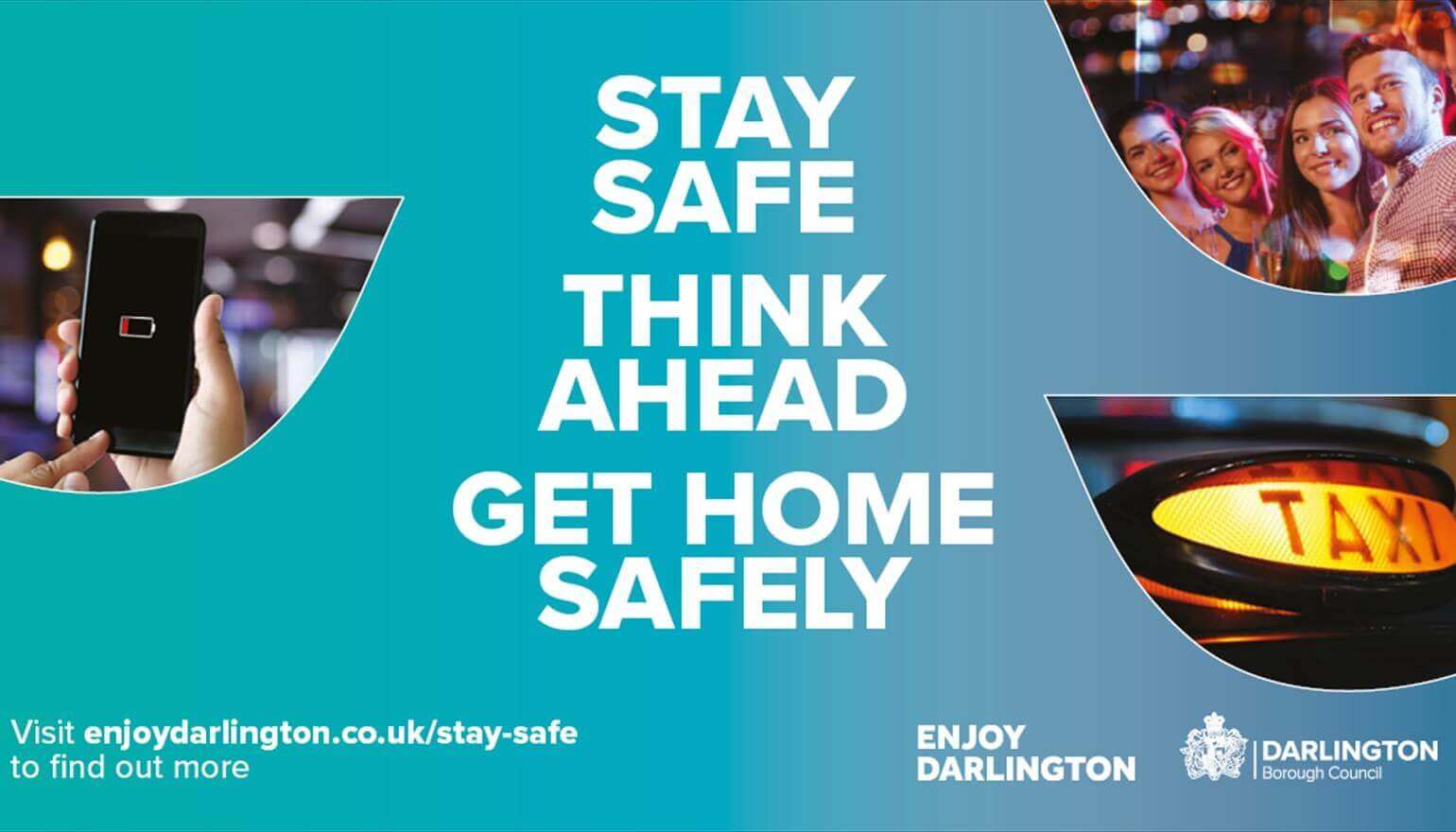 15 November 2023
As the Christmas party season approaches, we are encouraging people to think ahead and follow some handy tips to ensure everyone has a good time.

A series of simple safer nights messages will appear on social media and around the town in the coming weeks to remind people to plan ahead before they enjoy a big night out.
The tips, which can also be found at enjoydarlington.co.uk/stay-safe, are aimed at all ages and include pre-booking a taxi; making sure your phone is charged and looking out for your friends.
There is also information about Number Forty on Skinnergate which provides a safe space for anyone who needs help on a Friday and Saturday night between 9pm and 3am.
Amanda Riley, the council's cabinet member for stronger communities, said: "Darlington is a safe place to go out and have fun but there are things we can all do to ensure we have a good time.

"In the excitement of the festive season and getting ready to go out I hope these messages will remind people to take some simple steps to stay safe.
"We know our taxi ranks will be extremely busy so please be patient. Alternatively, you can book a taxi in advance, catch the bus or take it turn with friends to be the designated driver."