Shopping independent is the secret to a colourful Christmas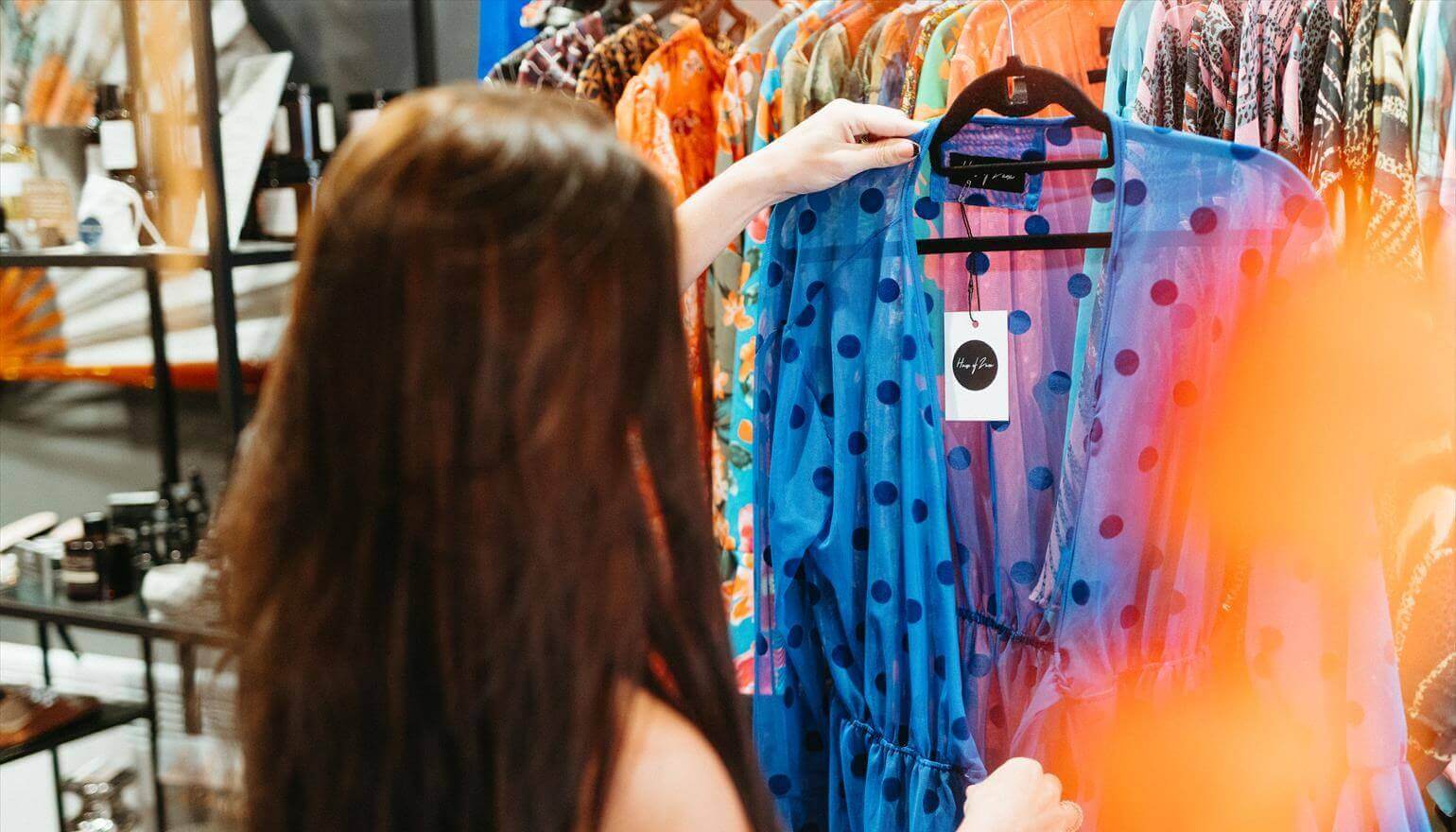 16 November 2023
Retailers in Darlington are supporting a national campaign, encouraging people to reconsider Black Friday deals and spend money in local independent businesses instead.
The Colour Friday campaign, spearheaded by Holly Tucker MBE, founder of Not on the High Street and Holly &Co., takes place on Friday 24 November and celebrates family-owned independents, artists and those who carefully and thoughtfully create hand-made gifts. The campaign also highlights issues around the single use of many Black Friday purchases and the impact this has on landfill.
Several businesses in the town centre are taking part in the campaign, many extending great Christmas deals and offering items that are unavailable elsewhere or at other times of the year. Others are holding fast to their fair and reasonable year-round prices.
New, colourful, festival themed signage is being installed throughout the town by Darlington Borough Council, featuring icons depicting the range of businesses available at several locations. The signs highlight and celebrate the diverse range of independent businesses hosted in the town, while helping to improve accessibility for visitors, including those with lower literacy levels, people with a learning disability and non-English speakers.
People visiting Darlington on Colour Friday, can grab themselves a free hot drink from one of the town's independent coffee shops thanks to Newcastle Building Society, whose staff will be in the town centre handing out re-usable coffee cups and drinks tokens.
Visitors can also enter a free prize draw to receive a hamper containing gifts, vouchers and tickets supplied by local retailers, by calling into selected stores this November. Details are being promoted via Love Darlo social media accounts.
Holly Tucker said "Most people want to 'do right' by small businesses but we need to be disciplined and 'conscious' about actually doing just that. Colour Friday asks us to think and seek out small business solutions to our purchasing needs because Black Friday sales reached £12.3bn in 2022, and Amazon was the top retailer. By buying just one Christmas gift with an independent this year, £2.7 billion could be reallocated in the national economy."
Cllr Chris McEwan, cabinet member for economy said: "Colour Friday aims to counteract Black Friday consumerism by inspiring the nation to shop thoughtfully, independently, and locally – choosing gifts which the receiver will enjoy long after opening.
"Research suggests that deliveries from Black Friday sales release the same amount of greenhouse gas as around 435 return flights from London to New York; with purchases often being thrown away after one use. By buying less, but better, you will be reducing your environmental impact over the festive period which will support us in our ambition to achieve net zero by 2040. You should also save some money, which you can enjoy in one of our many independent hospitality venues, and you'll feel good knowing that you've helped a local business.
"This is often the 'make or break' time of year for independent retailers and by choosing to spend your money with them, you are supporting your local economy and helping to protect the livelihoods of small business owners and the people they employ. Even if it's just one present – buy local this Christmas."