Keep your bin happy, meet Benji, Sue and their friends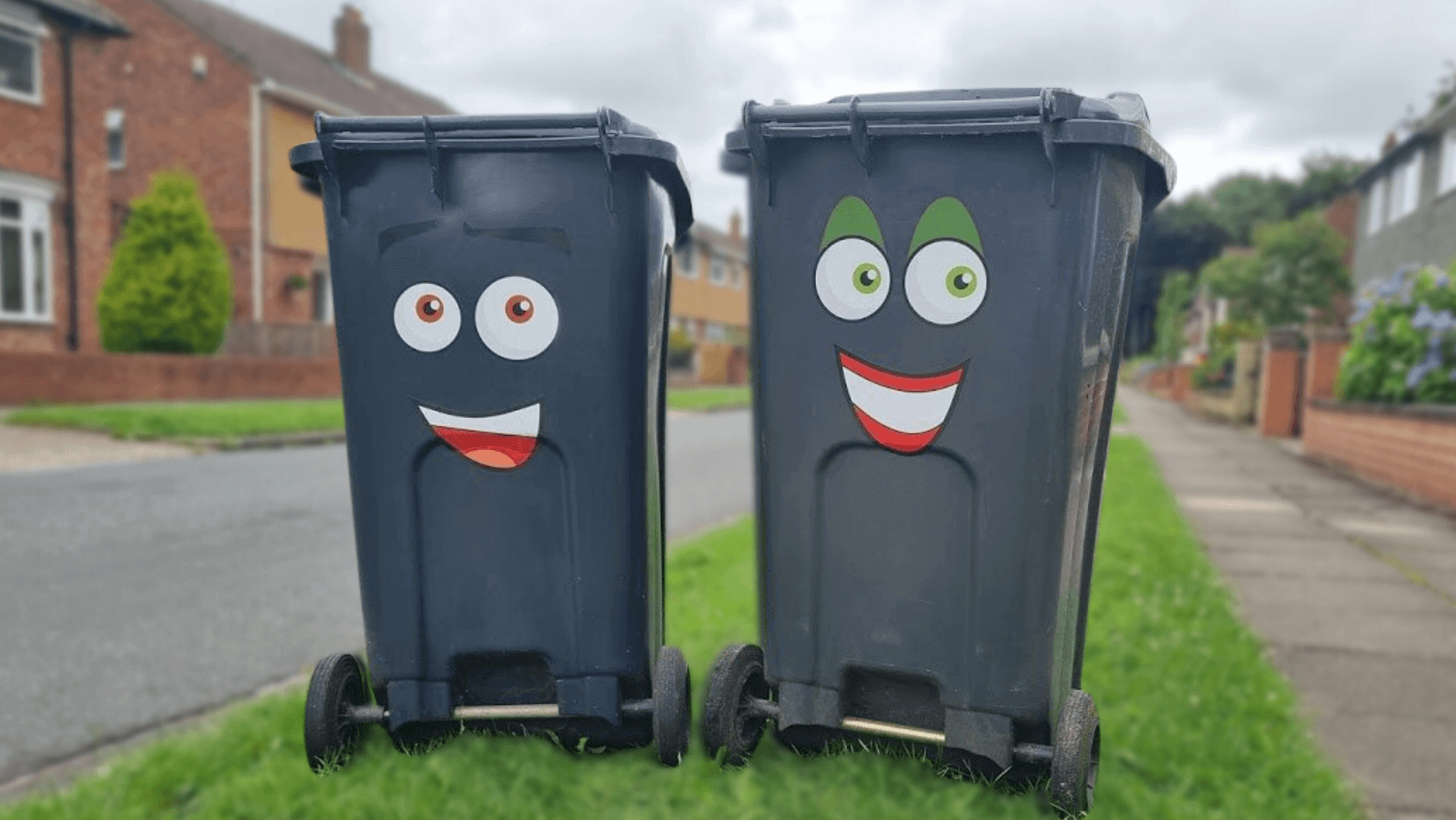 Some friendly faces have started popping up around Darlington, to help us spread the message about recycling right.
The more we recycle, the better it is for the environment and as an added bonus, we are also paid for every tonne of recycling we collect - money which can be reinvested back into the council and spent on a range of services.
This means if you sort your recycling correctly you will be helping the planet and boosting council funds which pay for the services we all benefit from.
So please, keep your bins happy and avoid contaminating recycling by putting coat hangers, nappies, pizza boxes and carrier bags into your rubbish bin.
If you have joined our garden waste collection service please use that bin for garden rubbish or take it to the tip and recycling centre.
Meet Benji, Sue and their friends
Benji, Sue, Lenny, John, Pauline, Sean and Mick are all neighbouring recycling and rubbish bins who live on a street in Darlington and come alive when people aren't around!
They're here to help us spread the message about recycling right.
Benji and his friends have very particular tastes in what recycling and rubbish they enjoy!
Watch our two videos featuring Benji to find out more.
Maddy the Caddy
Meet Maddy the Caddy! She may look small but she's mighty and can hold a lot more than you might think! If you crush boxes and fold paper and cardboard before neatly stacking them in your caddy you will be able to get more in which means more recycling for us to collect!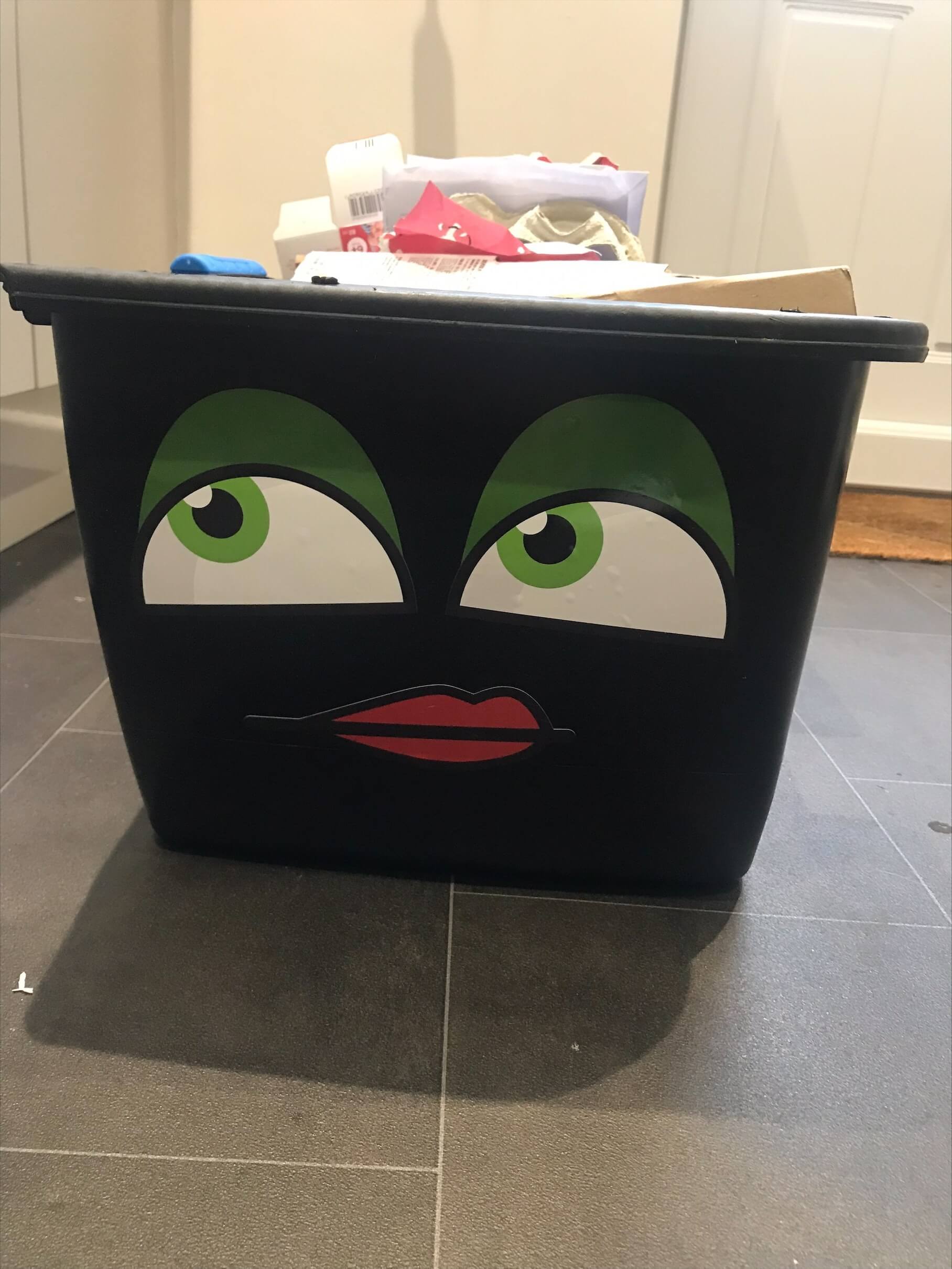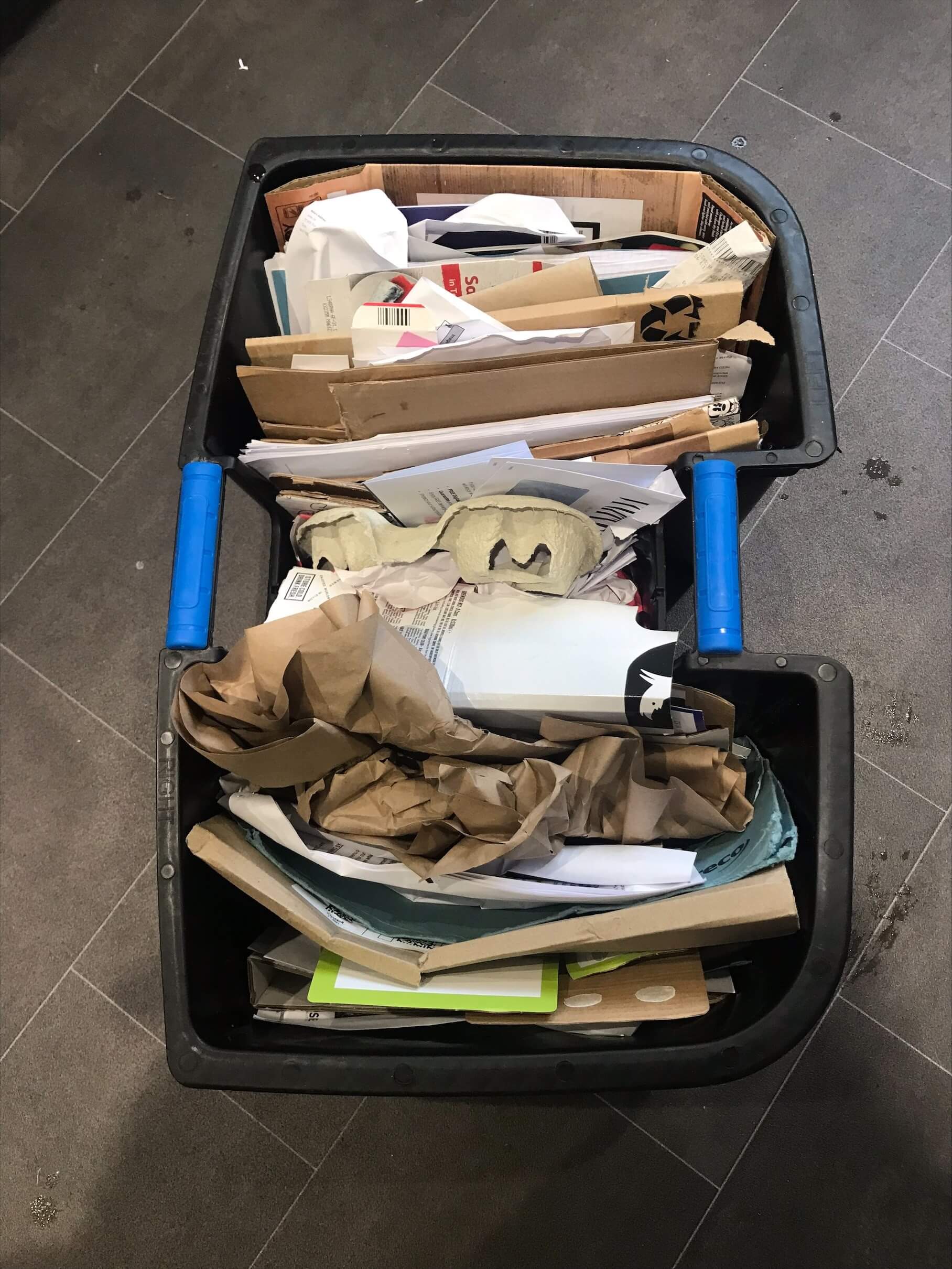 Want to keep your bins happy?
We keep finding these five things in recycling bins but they can't be recycled:
nappies
plastic carrier bags
garden waste
pizza boxes
coat hangers.
Put them in your household refuse bin and take garden waste to the tip to avoid contaminating recycling and making your bin unhappy!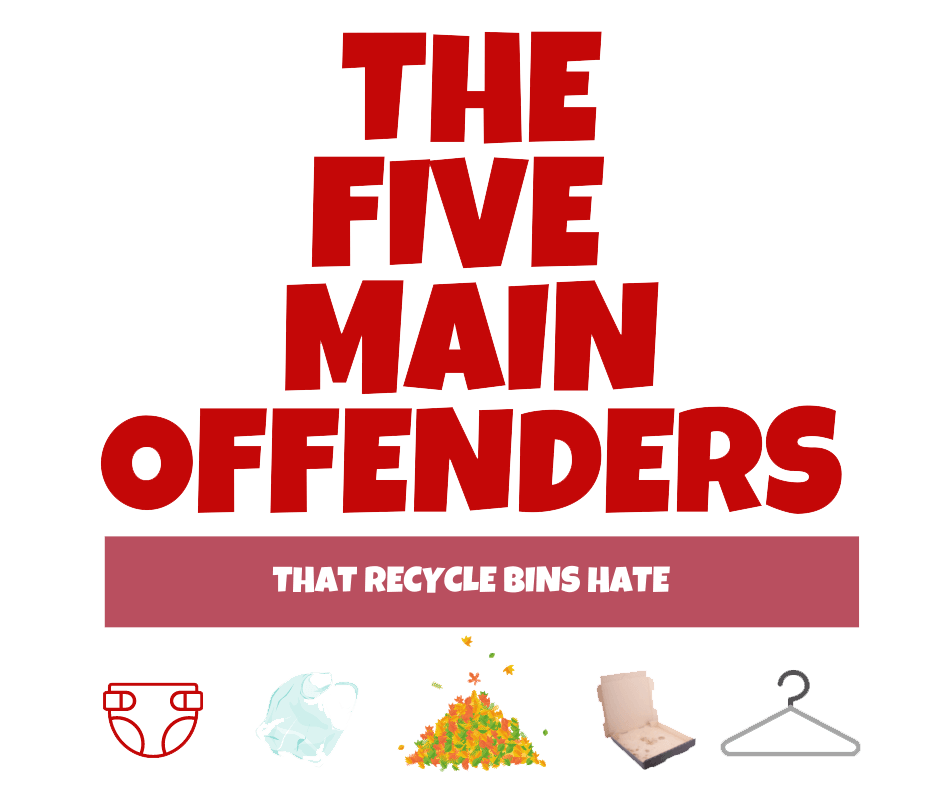 What you can do to help
Depending on the space you have at your home, will decide on which type of bins you have.
If you'd like to recycle more, we'll happily provide you with an extra bin/caddy free of charge.
Need to sign up for garden waste or would you like an extra recycling bin?
School resources
It's never too early to learn about recycling right! We have produced a number of resources for primary school age children to spark discussion about the importance of recycling and recycling right.
Recycle right video series
find out what can be recycled and what happen to your rubbish when we take it away.
Each episode is around three minutes long and are suitable for viewing by all ages.