Keep your bin happy, meet Benji, Sue and their friends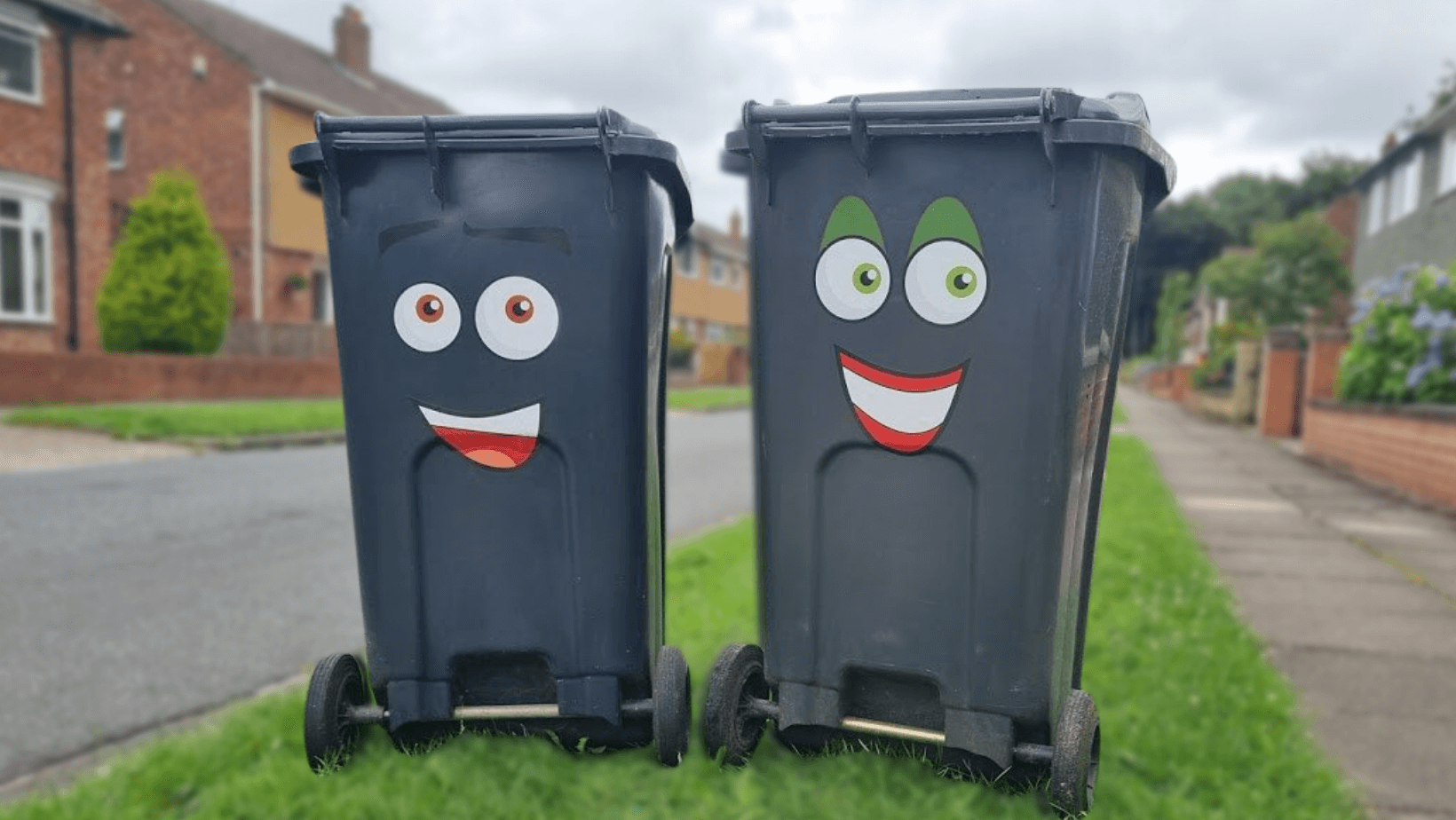 Some friendly faces have started popping up around Darlington, to help us spread the message about recycling right. The more we recycle, the better it is for the environment and as an added bonus, we are also paid for every tonne of recycling we collect - money which can be reinvested back into the council and spent on a range of services.
This means if you sort your recycling correctly you will be helping the planet and boosting council funds which pay for the services we all benefit from. So please, keep your bins happy and avoid contaminating recycling by putting coat hangers, nappies, pizza boxes and carrier bags into your rubbish bin.
If you have joined our garden waste collection service please use that bin for garden rubbish or take it to the tip and recycling centre.
Meet Benji, Sue and their friends
Benji, Sue, Lenny, John, Pauline, Sean and Mick are all neighbouring recycling and rubbish bins who live on a street in Darlington and come alive when people aren't around!
They're here to help us spread the message about recycling right. Benji and his friends have very particular tastes in what recycling and rubbish they enjoy! Watch the video to find out more!
The five main offenders
Want to keep your bins happy? Nappies, plastic carrier bags, garden waste, pizza boxes and coat hangers can't be recycled. Make sure to put these in your household refuse bin and take garden waste to the tip to avoid contaminating recycling and making your bin unhappy!


What you can do to help
Depending on the space you have at your home, will decide on which type of bins you have. If you'd like to recycle more, we'll happily provide you with an extra bin/caddy free of charge. 
Need to sign up for garden waste or would you like an extra recycling bin?
To sign up for our garden waste collection service and avoid trips to the tip click here.
Or would you like an extra or replacement bin?
Order additional or replacement bins