Live the way that's right for you at Branksome Hall Drive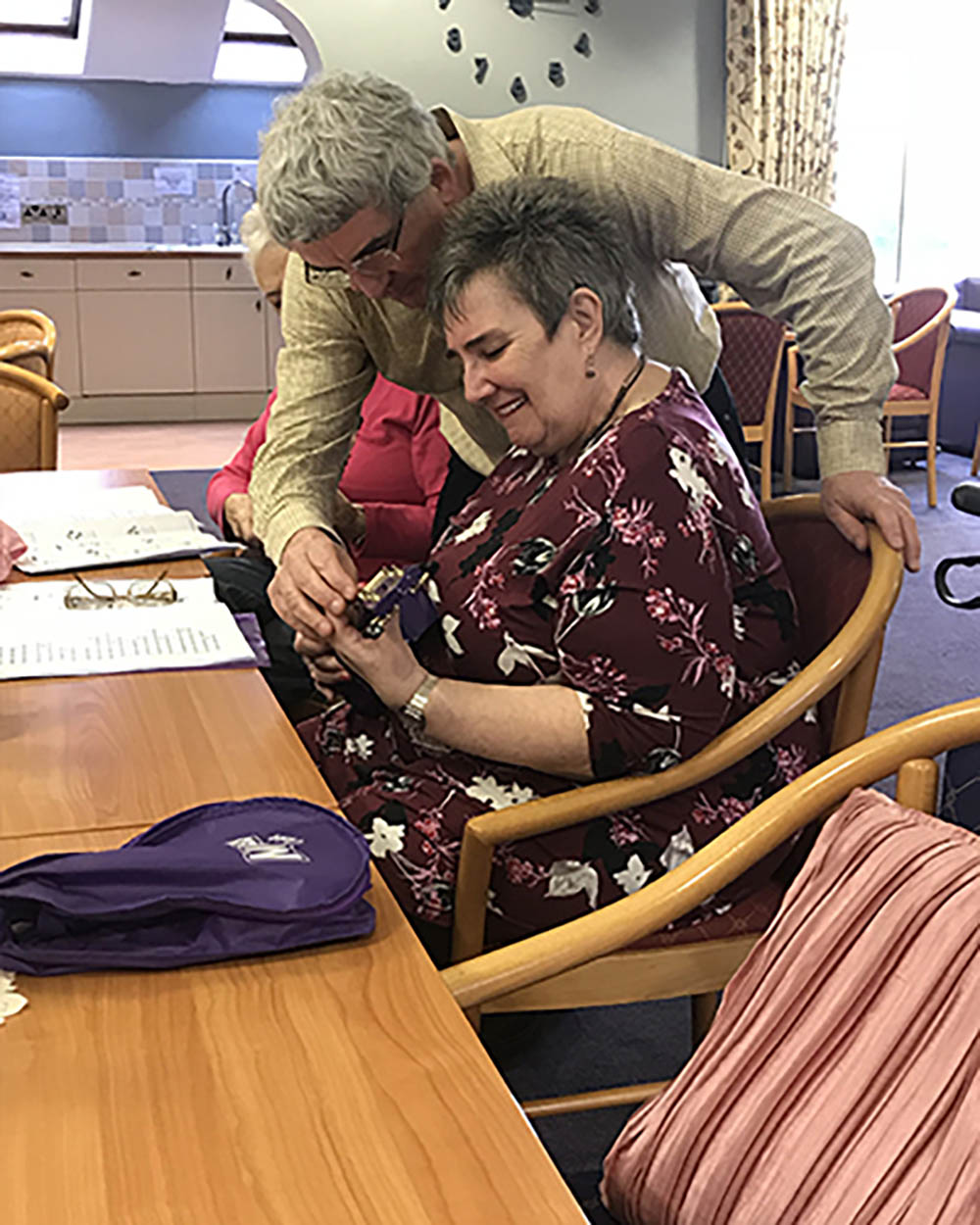 We are very proud of the accommodation and support that we offer. Our tenants and their families feel safe, comfortable, reassured and at home.
You can start to enjoy the next chapter of your life without worry. Our scheme managers are on hand to help with the upkeep and maintenance of your new home should you request it.
They will call you daily (if you choose to have a daily call). They can visit you or help you to take part in the various activities that are often going on in the communal areas. There is always something new for you to get involved with and everyone is welcome.
We have guest facilities making it easy for your family to visit and stay. We pride ourselves on our open and welcoming community.
What do our tenants say about Branksome Hall?
What I like about Branksome Hall Drive
"The Day I moved into Branksome Hall Drive, I knew I was doing the right thing, it is one of the best decisions I ever made. Everyone is so friendly and pleasant. There is a lot you can do such as coffee mornings, bingos and raffles, and there are trips out and much, much more. The onsite Wardens are very friendly and helpful. My flat is well proportioned and is very practical it is easy to manage. There is a personal alarm system installed in each flat and, there is smoke detectors and carbon monoxide detectors too."

"There are plenty of car parking-spaces. The large gardens have plenty of wildlife too, such as foxes, and hedgehogs, and of course there are also grey squirrels. It is like being on an island on an island, yet you never feel cut off. There is plenty of buses into the village and town. There is the service 2 which stops right outside the front of the complex, and the service 4 can be caught from the stop on nearby Minors Crescent. All in all a great place to live."

Branksome Hall tenant, Mark Dean.