Darlington Borough Council employee benefits
Social Care Vacancies.
Visit our Social Care recruitment pages and find out why Darlington is a fantastic place for Social Care Practitioners to live, work and be happy.
Darlington is a busy and attractive market town, surrounded by some striking countryside, with easy links to the Lake District, the coast and Northumbria.
Its thriving retail and entertainment sector means there's always plenty to see and do. Housing is varied and reasonably priced and other major regional towns and cities are within easy reach.
Our schools offer a diverse range of provision, meeting the needs of the whole community and we also have two outstanding colleges.
In addition, we have an excellent road and rail network, with a regional airport close by offering easy access to the rest of the UK and Europe. 
 
Darlington has a clear ambition to maintain and develop its role as a regional and sub-regional hub, in retail, office development, industry and entertainment.
The exceptional level of partnership working has led to solid achievements in attracting inward investment. This has enabled the community, the Council, health, education and Police to acquire a single, focussed vision for Darlington's future.
Live, Work, Play in the Tees Valley
Jobs on social media
Follow our vacancies: Darlington jobs on Facebook [external link] and Darlington jobs on Twitter [external link]
Privacy Statement
Darlington Borough Council is committed to keeping your data and privacy safe – we take protecting the data of all applicants very seriously.
By applying for a job, Darlington Borough Council will undertake necessary checks to assist with the recruitment process including contacting referees, checking employment status and eligibility to work in line with national guidance and statutory requirements. This information will also be used as required should an applicant be employed.
Further information on the Council's privacy statements relating to the retention and processing of information you provide as part of the application process is available on the data protection pages of the Council's website.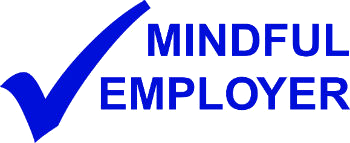 The Council has recently signed the Charter for Employers who are Positive about Mental Health, part of the MINDFUL EMPLOYER [external link] initiative.
Being a MINDFUL EMPLOYER …
Shows employees and others that the Council is a good employer
Expresses corporate social responsibility
Helps towards complying with legislation (for example the Equality Act, Health & Safety)
Reduces sickness absence
Enhances customer service
Improves productivity
Helps retain staff who have experienced discrimination in the past
Makes for a healthier workplace
Equal opportunities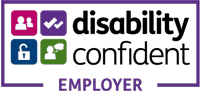 As an equal opportunities employer, we welcome applications from all sections of the community, regardless of gender or gender reassignment, marital or civil partnership status, sexual orientation, age, disability, race, religion or belief, social origin, pregnancy and maternity.
We undertake to interview any applicant who declares a disability and who meets the essential (minimum) criteria for the job.
Job share is available for all posts unless otherwise indicated. We're committed to safeguarding and promoting the welfare of children and young people and expect all staff and volunteers to share this commitment.