Employer Information
Employer's information
---
We are looking for employers to offer Apprenticeships and high quality work experience to young people within Darlington, Teesside and the surrounding areas. We have an excellent track record of working with employers across this geographical area and would really like you to come on board.
Apprentices will be aged 16+ and will be looking to gain vital skills, knowledge and understanding of the industry in which they would like a career - that's where you can help.
Keep scrolling to see the benefits of taking on an apprentice, the grant you'll receive from the government plus lots more.
Apprenticeships
---
All employers will receive an incentive payment of £1,000 for employing an Apprentice aged 16 – 18 year old or an Apprentice aged 19 - 24 year old with an Education, Health and Care Plan.
To view the apprenticeship areas we currently offer head on over to our apprenticeships page.
For businesses within the Tees Valley, grants are available for those who recruit an Apprentice and so there is no better time to consider one. With structured training and assessment which is relevant to your organisation's needs, an Apprentice can be an enthusiastic and valuable new addition to your workforce. Your Apprentice can quickly become a real asset to your business, improving your company's productivity and competitiveness, whilst not affecting your bottom line. The Apprentice would be aged 16+, earning the Apprenticeship National Minimum Wage minimum for a minimum of 30 hours per week and will have a contract of employment issued by the employer like any other employee.
The Tees Valley Combined Authority supports businesses within the Tees Valley area to create new apprenticeship opportunities. The grant supports SMEs from Priority Sectors to create new apprenticeship vacancies or allow existing apprentices to progress on to higher level apprenticeships.
For more information visit the Tees Valley Combined Authority website [external link] apprenticeship information.

---
Additional Incentive Payments
Additional grants are available subject to size of organisation, geographical area of the apprentice / employer and occupational sector of the apprenticeship. The payment is in addition to the £1,000 employers already receive for hiring an apprentice and will be highlighted during initial discussions with our employment engagement team. 
We'll need your organisation's bank details, so that we can pay your organisation directly. For more information please go to the gov.uk website [external link] 
---
Apprenticeship Service Account
All new apprenticeships will be managed and funded using the apprenticeship service. All employers hiring apprentices will need to have an apprenticeship service account in order to access funding. 
We can support all employers looking to take on an apprentice and access the funding by creating the apprenticeship service account and providing them with the email invitation to get them started. Please contact us for more information on how to do this.
Visit the Apprenticeship Service YouTube Playlist [external link] which shows a collection of simple videos to support this process.
Business Benefits of an Apprentice
---
Taking on an Apprentice can benefit your business in a number of ways, with incentives available from the Government.
Structured training
Apprenticeships offer a structured training programme for your apprentice, combining in centre study with on-the-job training. We provide support for you and your Apprentice throughout the process to help you both get the best from the training.
Relevant skills
Apprenticeships are practical work-based schemes provided by us to help plug the skills gaps in your company.
Respected Industry qualifications
Apprenticeships lead to respected industry qualifications, which prove that the standards of work expected in the industry have been met, supported by work on core/soft skills like dealing with customers and teamwork.
Building your team
Taking on an Apprentice can lead to a valuable and enthusiastic new addition to your workforce. Every year we have a lot of interest from young people keen to make a future for themselves in a variety of different industries.
Improved productivity/ profitability
Your Apprentice can quickly become a real asset to your business, improving your company's productivity and competitiveness.
Cost-effective recruitment
An Apprentice is a good way to keep your overheads down and improve your bottom line, whilst gaining a loyal, enthusiastic and willing employee.
Employer Quotes
---
"We have gained so much through the apprenticeship scheme. Not only has it enabled us to take on more work but we are actively contributing to the future of the motor trade."
Steven Mair, S & L Motor Vehicle Services
"At Moorlands we often use Darlington Borough Council to recruit apprentices for our vacancies. The reason we use apprentices is that we have always found them very keen and willing to learn from the outset. It also allows us to train them in our ways of working, in line with our company ethos. Sometimes people with prior experience in the sector already have established ways of working and it can be difficult to incorporate this into our business and practices. Another positive is seeing them grow in confidence, not just within their work, but also in day to day life due to the experience they're gaining in the workplace. The apprentice wage rate also helps us to ensure more in depth and one to one training is given, without worrying about the financial constraints it has on the business. Overall this leads to a more competently trained member of staff."
Greg Smith, Moorlands Care Home Manager
TeesValley.jobs
---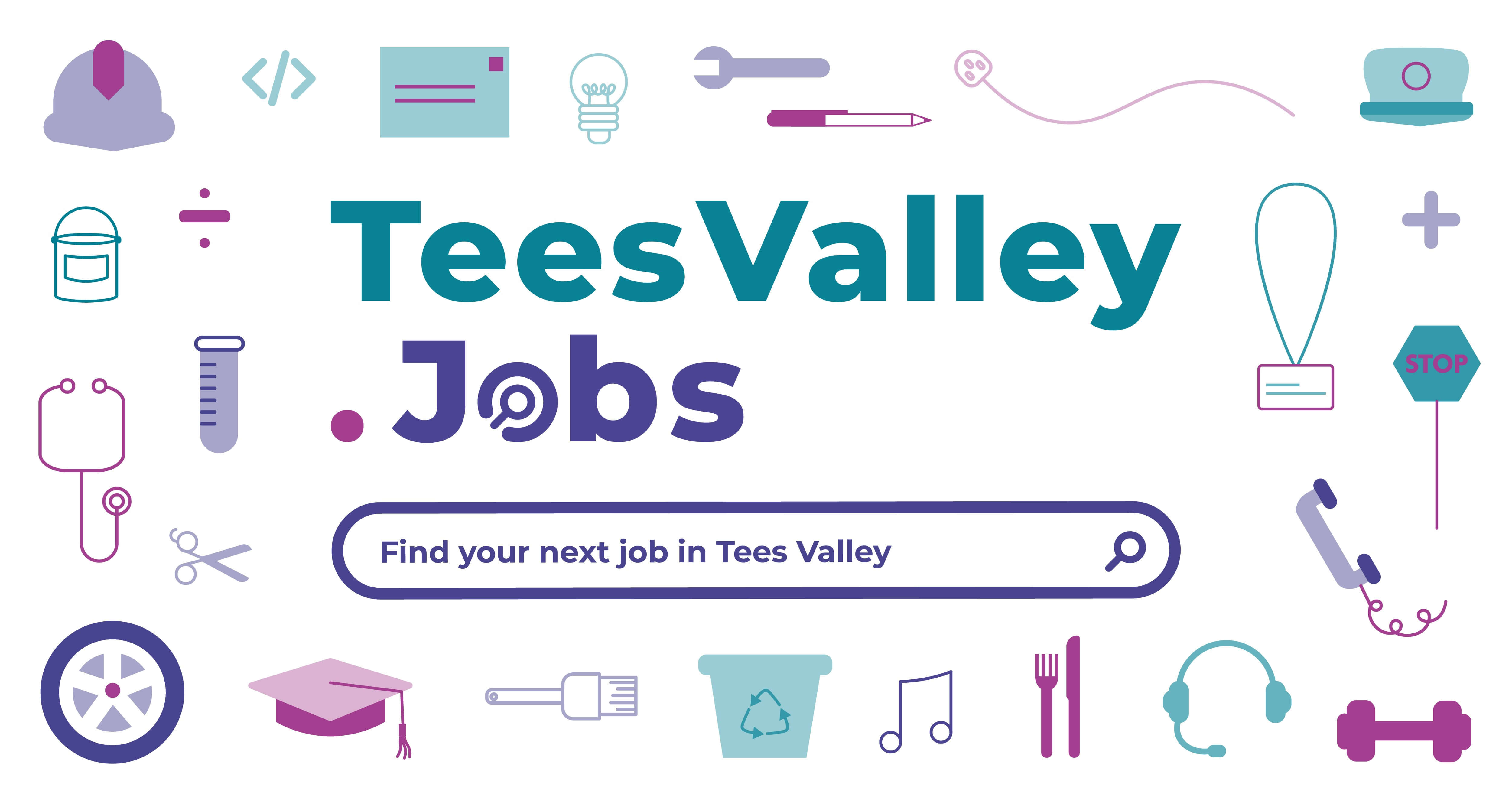 Are you a Tees Valley Business looking to advertise a job? TeesValley.jobs is a brand new website where local companies can advertise jobs for FREE.
Launched by the Tees Valley Mayor and Combined Authority, Tees Valley Jobs offers businesses like yours the opportunity to target a large pool of potential employees across Darlington, Hartlepool, Middlesbrough, Redcar & Cleveland and Stockton-on-Tees. It brings together local job opportunities in one place to make it easy for local people to find out about new vacancies.
To find out more about Tees Valley Jobs, create your business account and start advertising your vacancies to a large pool of potential employees for free click below.
Visit Tees Valley Jobs [external link]