Our care leavers' stories
We have a wonderful community of care leavers who we still keep in touch with long after they leave care.
Many of them join us for regular trips and days out, and some even hope to become carers one day.
Take a look at their stories below to find out how fostering has helped them and what they want you to know about caring for children.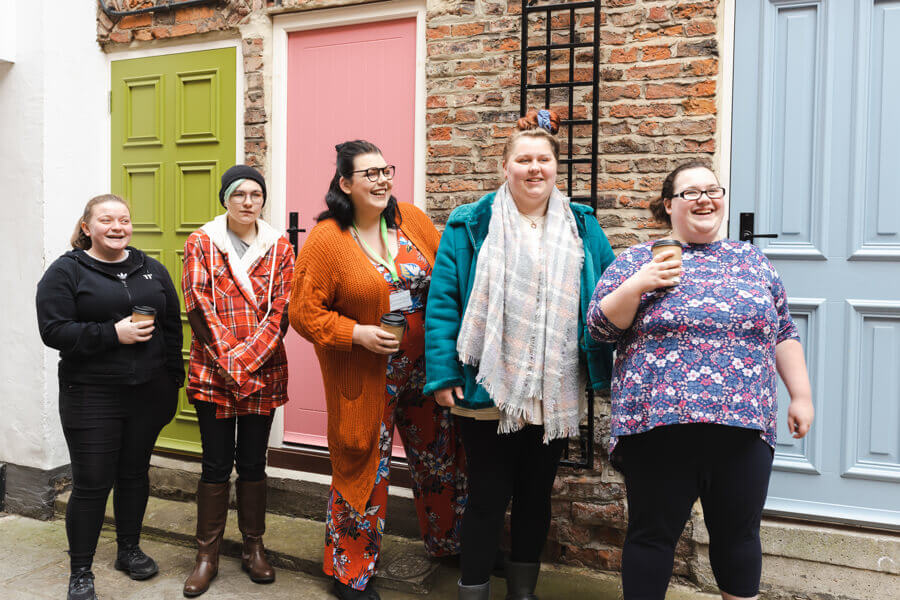 Chloe
"I was 15 when I first came into care. I felt strange, but graciously relieved to have somewhere to stay and someone to look after me.
I'll always remember the family holidays that we went on and the continuous support that the carers gave me!
My experience in care helped to rebuild familiar relationships, and I've been able to take that forward to build a support system for my own daughter.
In Darlington, we have a great local authority that help to support foster carers well and the amount of children without a good home setting is always on the increase.
Personally, I would love to be someone who can see what a child needs and offer them the opportunities and care that I was given as a young person. It's important for people to know that children in care are real human beings, and just want the same life, chances and opportunities as other children.
Currently, I'm on my way to finishing my internship with the Department for Education.
I'm looking to progress and work at a higher level of responsibility, maybe take on a more hands on approach and work as an LAC personal advisor or a children's home manager.
In my personal life, I'm looking forward to watching my little girl start primary school and booking a holiday!"
"I first came into care when I was 3, so I don't remember how I felt.
But I do remember having lots of good times with my carers and the time I spent in care has really helped me to grow as a person.
It helped me to be able to have a normal life without complications and I'm able to give other children an insight of what I have gone through as a young person in care.
It's also encouraged me to become a social worker or foster carer in the future.
If I could speak to people in Darlington who are thinking about fostering, I'd tell them that they would be giving children the opportunity to have a normal life.
All children come with different backgrounds and not one child is the same, but all children deserve the best possible care."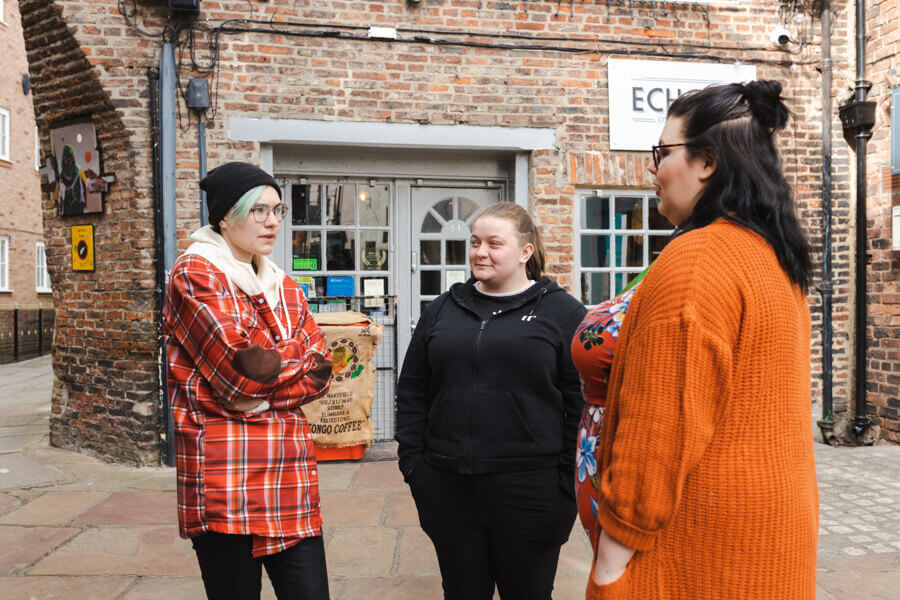 "I was confused and a little scared when I got taken into care. I was only 6 at the time, but the experiences I had have made me more determined to succeed and achieve my goals in life. One of the best memories I have was visiting Florida for the first time in 2011 - it was a great holiday.
Beyond care, the team at Darlington Borough Council have helped me with my university accommodation costs and further financial support, as well as offering guidance on adult life. I'm currently studying Media at the University of East London and hope to become a videographer or sound engineer.
People in Darlington should consider fostering because you can be the difference in a child's life. It's not easy, but if you can offer the support that a child needs, then you'll be doing a great thing."
"When I went into care, I was around 15 or 16. I had a mix of emotions - a bit upset and confused, but also comfortable in my foster home.
It definitely got better with time too as my carers gave me the time of day, were always respectful, and we went on lots of days out and holidays together.
Overall, my time in care has helped me to grow me self confidence and given me the boost to be independent.
After leaving care, the Darlington Borough Council team have given me lots of financial support, one-to-one sessions for advice, and we've been on lots of different outings with other care leavers.
They've given me the confidence to dream of opening my own beauty salon one day and provide the best care for my own children.
If you're thinking about fostering, you can help others to find their confidence too.
All children come from different backgrounds and some have less than others, but by fostering, you can offer them a good start in life."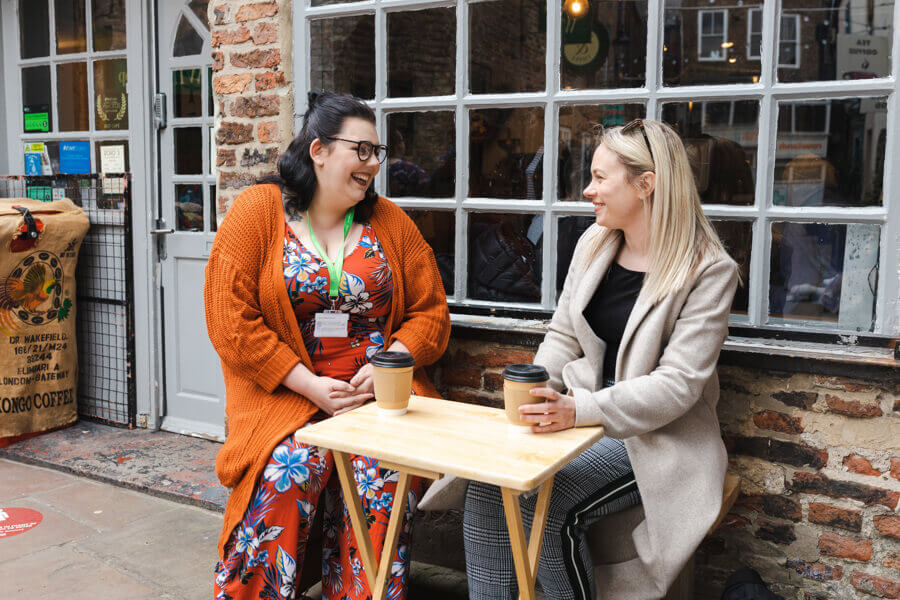 "I was in and out of care for a lot of my early life, but the most impactful time was when I was around 8 or 9. It was quite scary, and I was confused and uncomfortable being in stranger's houses, but I found happiness in the time I shared with other foster children
One of the best memories I have was going to the shop with them and sneaking our sweets upstairs!
After care, I have received a grant to help me get set up in my own place, and the Darlington Borough Council team give me a lot of emotional support.
The support groups they organised really helped with my confidence too. I'm now doing the Prince's Trust and hope to get a job in a field I enjoy one day.
If you're someone who is patient and understanding, you should think about fostering to give children a better life and equal opportunities."
"I was 14 when I first came into care and I felt okay - not happy, but not upset.
I didn't have the best experiences with fostering, but I think that the time I spent in care has helped me to be more independent than I was when I was younger.
I also want people to know that not all children in care bad and we don't all make excuses. We all just need a place to live for a while and someone to support us.
As a care leaver, I've had lots of job search and housing support, which has helped me to make plans for the future.
I'm looking to finish college, start university and find a part time job. I really want to get my provisional driving licence and passport, then get my own house when I'm older."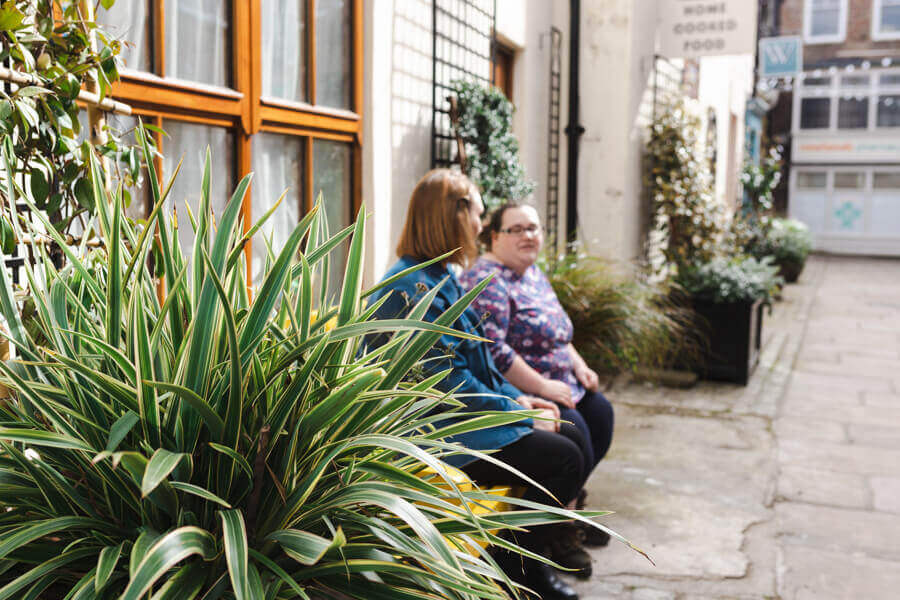 If you're ready to care for a child and help to make a difference to their future, please enquire[external link] today.
Read more stories