Our social workers' stories
Our social workers are a vital part of our fostering community.
They are there to support you, provide advice and guidance, and be with you on every step of the fostering journey.
No question is too big or too small! Hear from some of our social workers to find out their best moments of working with carers and how they can help you.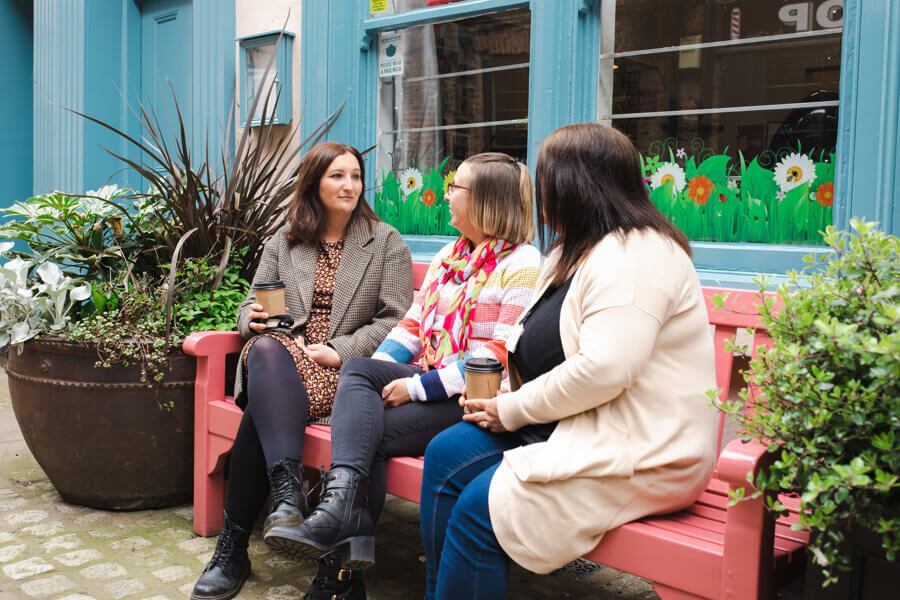 "I enjoy working with carers to support them in their rewarding but challenging role.
It's really rewarding to develop a relationship and support people who want to foster and are prepared to give a child a home.
But I mainly like to work by being supportive and encouraging around training and development.
My role involves giving advice, which may range from a situation a foster carer may not have faced before, to how to complete paperwork.
I provide regular check ins and supervision, and I can link new carers up with more experienced carers (buddying), so that they have additional support.
I also ensure that carers have all the information they need about a child as much as possible before the placement.
When you foster with Darlington Borough Council, each carer will have their own supervising social worker.
We have a friendly, approachable and hard-working team who are experienced and responsive, and will take the time to get to know you.
They'll offer as much support as possible and provide lots of resources to help you, including membership of The Fostering Network, consultation meetings, foster carer events (such as coffee mornings), entry into the Darlington Foster Care Association Facebook group, and so much more.
One of the highlights of my social work career with DBC is working with a family who put themselves forward to provide a UASC placement (Unaccompanied Asylum-Seeking Child/Young Person) from the Middle East.
Within three short months, the child had become a member of a local sports club, engaging in education which they had never had before.
Fostering is a rewarding role to help children and young people who have experienced trauma.
It can make a difference to a child no matter how long they live with you.
To provide a child with a secure base, a nurturing and safe environment and offer them consistent care is a truly incredible thing."
*Names have been changed to protect our social workers' identities.
If you're ready to care for a child and help to make a difference to their future, please enquire[external link] today.
Read more stories