More about Ted Fletcher Court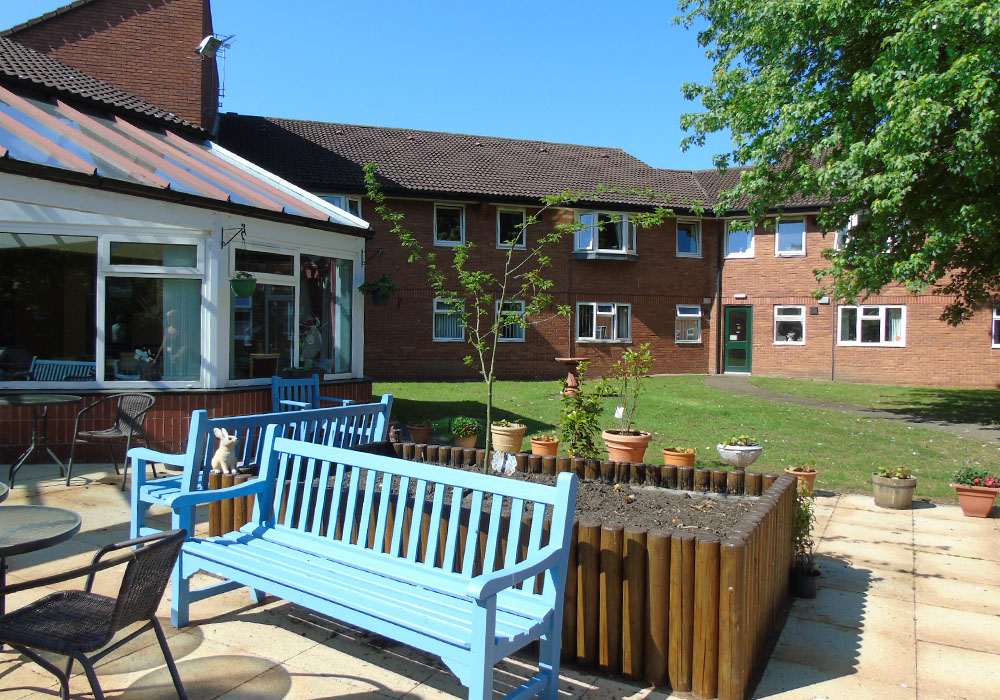 Ted Fletcher Court is in the very picturesque Haughton village area of Darlington. We offer unfurnished one and two bedroom apartments on ground and first floors.
All apartments have fitted kitchens and large wet rooms. Apartments include parking and lifts. Most properties overlook the beautiful garden and patio area.
There are large communal areas, which are very well used. The large conservatory is a communal room where there is a weekly luncheon. The rear patio has a lovely seating area and there are chickens living at this scheme.
We encourage tenants to join in the different activities if they would like to.
Our schemes are attractive and welcoming. They are also great value due to our reasonable rent and reduced heating costs.
a large communal conservatory
patio area
free communal WiFi
pet friendly
open garden spaces
communal kitchen facility
coffee bar
laundry facilities
mobility vehicle storage area
car parking
central heating
guest facilities
secure door entry
building maintenance
lifts
pull-cord/pendant
quiet areas
Lifeline
We offer the Lifeline service. This provides you with 24 hour support in the absence of your scheme manager.
If you need help you can alert the scheme manager using a pull cord.
If your scheme manager is not in the building Darlington CCTV will receive the alert. They will make sure you receive the support you need.
Local Amenities
bus stop right outside the scheme
local convenience store
GP surgery and pharmacy
public houses and places to eat
Post Office
place of worship
supermarket
The number 9 or 10 bus will take you to the nearby Whinfield Road, Haughton Village and Darlington town centre.
Financial
Monthly charges include
What does the service charge cover?
shared facilities in the building
Scheme manager support
cleaning of the communal areas
garden maintenance
You are responsible for paying standard utility bills and council tax. You can arrange for private window cleaner if needed.