Walking and cycling on Woodland Road, Outram Street and Duke Street
Nationally Government has set out an ambitious case for a step-change in cycling and walking to help tackle some of the most challenging issues we face – improving air quality, combating climate change, improving health and wellbeing, addressing inequalities and tackling congestion.
The Tees Valley Combined Authority has worked with the 5 local authorities to develop a Tees Valley Local Cycling and Walking Investment Plan [external link]
One of the first two priority schemes to be delivered with the initial funding is Woodland Road in Darlington. The route extends along Woodland Road from the Hollyhurst Road junction eastwards and then via Outram Street to Duke Street.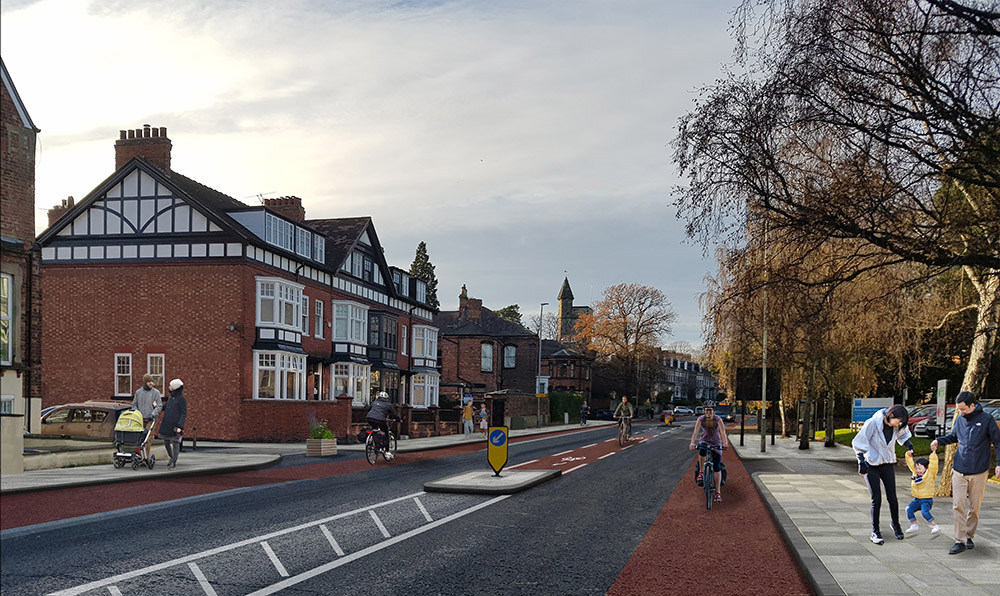 Consultation on the proposals took place between 14th December 2020 and 3rd February 2021. We received wide ranging views from local residents, businesses and key stakeholders.
Overall there was support for the proposals, especially making the temporary 20mph speed limit on Duke Street a permanent change and reopening Winston Street West car park to off-set the proposed reduction in parking spaces on Woodland Road and Duke Street.
We have considered all these responses and incorporated some changes to the scheme, in particular to better meet the needs of disabled people, to minimise the removal of trees, and to provide loading bays rather than on-street parking to support the businesses. 
The next stage is to advertise the Traffic Regulation Orders and then subject to the outcome of that process construct the scheme between June 2021 and April 2022.