Get involved
Are you passionate about your home and want to make things happen in your neighbourhood?
We are always looking at how we can improve our Council Housing Services.
Tenant participation is vital in our Customer Engagement strategy.
Our tenants' panel has been set up to give council tenants their say and ensure we are accountable for the decisions we make.
Functions of the tenants' panel include:
help with estate inspections
fire safety checks
reviewing literature, we create before it goes out to the public
training courses
online surveys
monthly tenants panel meetings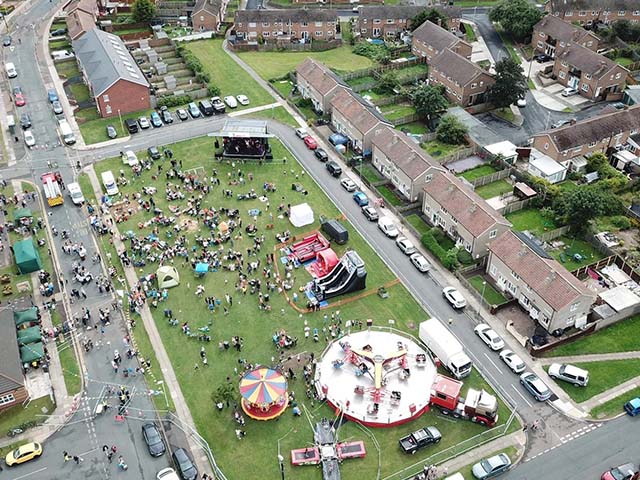 The Big Spring Clean
Last year, we celebrated our 'Housing Heroes', many of whom had given up their free time to litter pick in and around their community.
This year the 'Big Spring Clean' invites all litter heroes across the town to take to the streets and green spaces to join in this year's event.
Join us for your nearest litter pick and click the link for all upcoming events.
Customer Engagement Strategy
The Customer Engagement Strategy which runs from 2021–2024.
This sets out how Darlington Borough Council will continue to involve and empower our tenants.
We will ensure that they continue to be at the heart of everything that we do.
It also sets out how we will explore new ways to engage with tenants and ensure that no one is left out.
Our strategy will help us to strengthen and expand opportunities for our tenants.
Our aim is to make a positive difference to our services and future direction.
We have highlighted our priorities which include:
providing the right information
listening and making decisions with our tenants
maximising scrutiny and accountability
find out more in our Customer Engagement Strategy [pdf document]
Darlington Borough Council Housing Facebook 
The new Darlington Borough Council Housing Facebook Page has now been launched [external link]. A page designed for council tenants, and potential tenants, it will include news, competitions and property adverts.
Get the money to make a difference in your community
Do you have an idea that could make a difference where you live?
You could be awarded up to £500 for your neighbourhood group, organisation or charity.
The funding can be used to support activities that will make a difference.
Apply for community funding
Application for community funding [pdf document].
For more information email [email protected] or write to:
Darlington Borough Council Customer Engagement Officer
Town Hall
Feethams
Darlington
DL1 5QT