Right to buy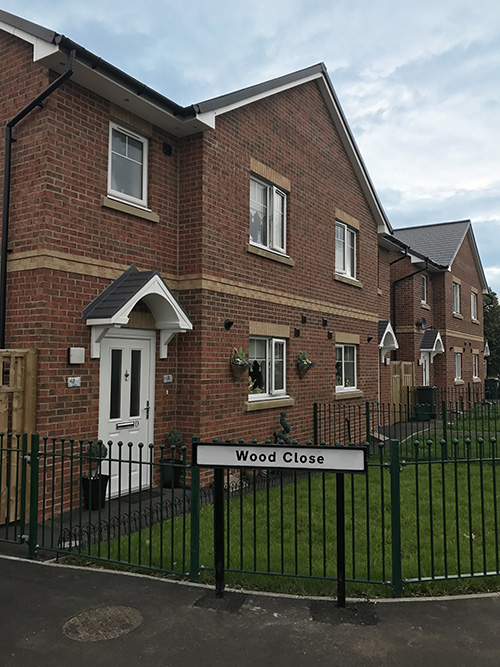 Buying your home is a big decision. You should think about the responsibilities, costs and financial commitments of home ownership. You can find out more in the right to buy booklet[pdf document]
You could be eligible to buy your home:
if you have a secure tenancy and have been a public sector tenant for three years
if your property is not excluded from the Right to Buy Scheme
if your property is not suitable for the elderly. For example properties within a Good Neighbour Scheme or Sheltered Housing Schemes
You should always get independent financial and legal advice before buying your home.
The government's right to buy service offers free and impartial advice. This is to help you through the process of buying your home. If you decide home ownership is right for you, you can find out more about the right to buy agent service [external link].
You need to complete the form Notice Claiming the Right to Buy (RTB1 form)[pdf document]
After submitting your application, we will invite you to face to face interview, in the Town hall, to gather information and evidence in respect of your application.
Each applicant will need to provide ID and address evidence from the list attached. During the interview, we will also ask how you intend to fund the purchase, whether that be from savings or gift from family. This is part of our Anti-money laundering checks.
Once the interview has taken place and we have completed our internal checks, we will send you a notice telling you whether you have the Right to Buy. We generally have four weeks to let you know if you qualify. If you qualify, we will arrange to value your home so we can work out the price that you would have to pay.
Until we receive a valid application from you, we're not able to tell you the value of your home.
Your discount depends on how long you have been a tenant for. We take into account the time you've spent as a tenant with other councils or housing associations. We also consider any time spent in armed forces accommodation. You will need to give us proof of these tenancies.
Discount for a house starts at 35% for 3 years' tenancy and 50% for a flat. After 5 years this discount will increase by:
1% each year you have been a tenant in a house
2% each year you have been a tenant in a flat
The discount will increase up to 70% but the highest discount is £96,000 off the price of your home.
We will reduce your discount if you have received a discount from buying another home. We will also reduce your discount if we have spent money improving your home.
This may also apply if you home has been recently built. Your discount could be reduced to nil.
We recommend that you get a Homebuyers Report or Structural Survey. When you own your home you take on responsibility for any repairs or structural problems.
You are responsible for the decoration, repair and maintenance of your purchased home. This includes the interior of the property and its services.
If you buy a house you will also be responsible for all repairs and services to the exterior of the property. This includes the grounds too.
In the case of flats the Council is responsible for the exterior and communal areas. We recover the costs in the annual service charge. See our Leaseholders page for more information.
| Sold within year  | Amount of discount to be repaid |
| --- | --- |
| 1 | All discount |
| 2 | 4/5th of discount |
| 3 | 3/5th of discount |
| 4 | 2/5th of discount |
| 5 | 1/5th of discount |
If want to resell your home within 10 years there are conditions to follow under the Right to Buy scheme. You must first offer it at market value to the Council or to another body prescribed by the Secretary of State.
Contact us
For further details and advice on your Right to Buy please contact us on 01325 405333. You can also email us at[email protected]
Government advice on Right to Buy[external link].
What if I am not satisfied?
We hope that we can work together with our residents and listen to their voices and resolve any problems, but if you are unhappy with the response from the Housing team we have a complaints procedure you can follow and you can contact our Complaints Team by: