Community Art Project news January 2023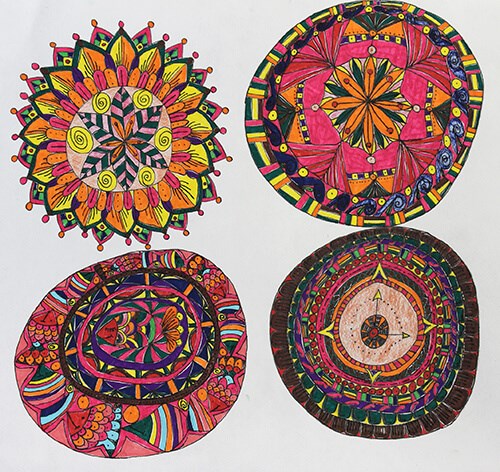 Shioban Moore: Anti-depressants. Fineline pen on paper.
The Community Art Project's latest exhibition took place at Darlington Building Society's main branch on Tubwell Row in Darlington town centre.
Featuring a selection of artwork in various media including paintings, drawings, prints and digital art, the exhibition ran until 10th February 2023.
We also have a selection of artwork on display at The Bridge, where the art project is based, featuring Anne Smith's series of drawings and prints depicting celebrities from the worlds of film, music and royalty.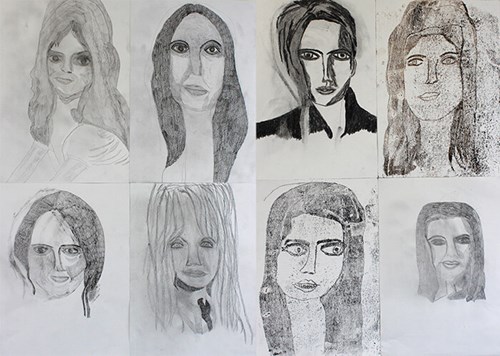 Anne Smith: Celebrities. Pencil, charcoal and ink.
One of CAP's artists, Mark Pearson was successful in being selected for the prestigious Outside In National exhibition, chosen from over 500 entries.
'Humanity' was the sixth Outside In National Open exhibition and the first to tour venues across the UK. Showcasing artworks by 80 Outside In artists, the exhibition highlights the vast variety and quality of works produced by artists facing barriers to the art world.

'Humanity' was on view at Sotheby's in Bond Street, London 9–27 January 2023 before heading to Project Ability in Glasgow in the summer and then Brighton and Hove Museums in winter 2023.
'Humanity' was 'guest – judged' by the well-known artist Bob and Roberta Smith.
Mark travelled down to London to see his work in the exhibition at Sothebys with members of his family and Laurence Ward from the CAP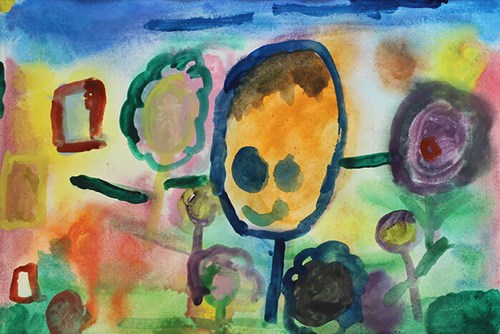 Mark Pearson: Friendly face. Watercolour.