Joseph Robb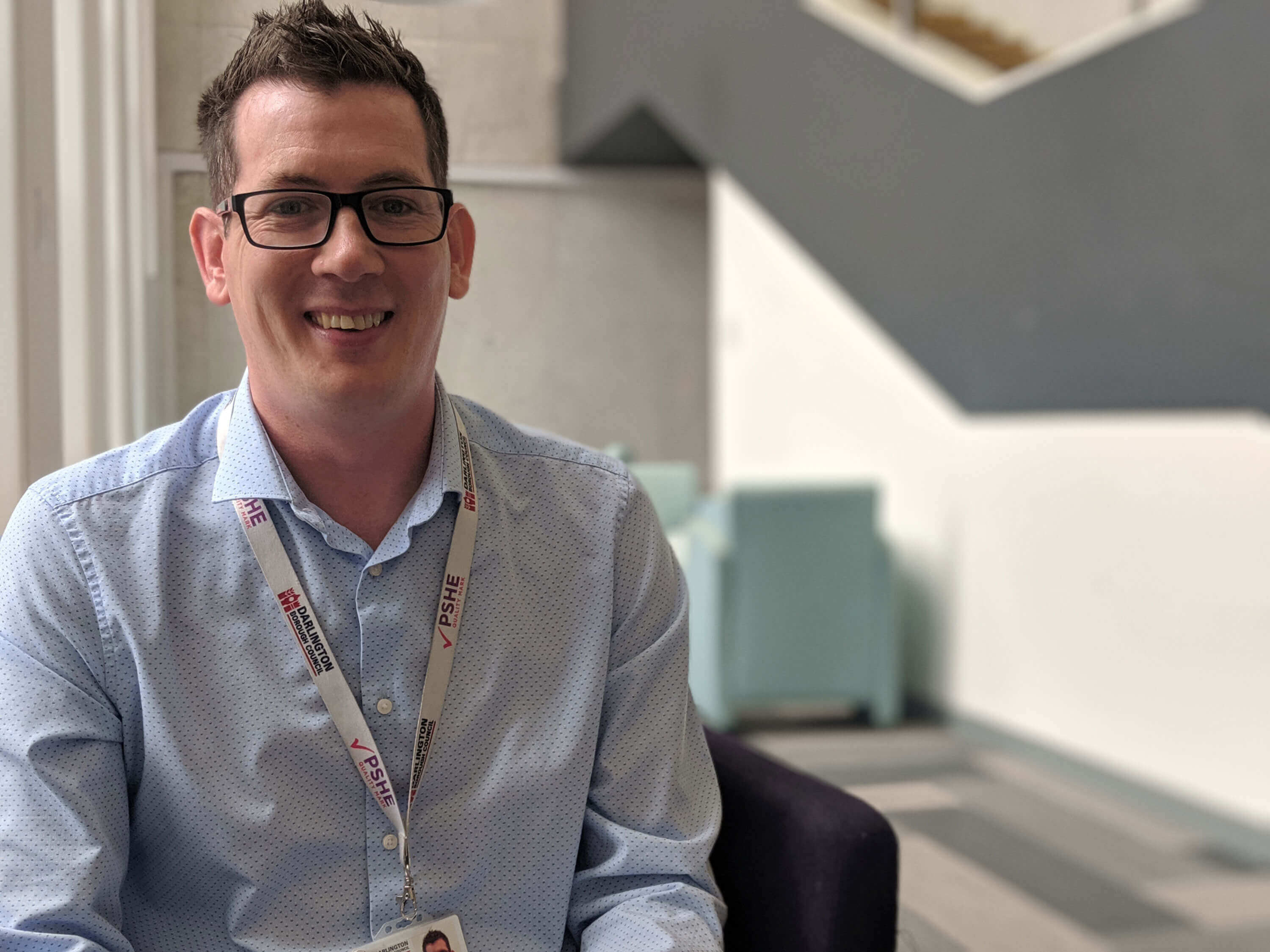 I work in the Keeping Families Together team which works with young people aged ten to 16. Our aim is to support children and families for them to remain at home, while it's safe to do so. I qualified as a social worker in 2013 and have spent most of that time with the council. I started here as a newly qualified social worker, then had the opportunity to move over to family intervention and offer more therapeutic support to young people who might have anger or things not working so well in their lives.
A typical day for me could be anything from responding to a family's crisis, supporting staff, reflecting on what's happened for a family and how it's impacted on them. I have to be mindful of staff's wellbeing, as well as the family's wellbeing.
I love working for the council, because – whilst this sounds really cheesy, it feels like a family. It's a small authority, which can have its problems in terms of resources, but it means as a social worker we have to be much more creative, relying on our partner agencies and the strength within our workforce.
You're definitely recognised for the good work that you do. I feel management and senior management are all really approachable. An example of this is I attend monthly meetings with our director for adult and children's services, where I get to offer real feedback about what it's like to be working on the shop floor, as it were.
Also, you are given lots of opportunities to develop. For instance, I had the opportunity to go for a practice educating course and last year I was shortlisted for a social worker of the year award. All of that would not have been possible without the support from senior management.
Another thing I love about Darlington is the scope to try new things. So if I come up with an idea for something I feel is a problem for families, I have the scope to go and look at that, do some research and then come back and deliver it to colleagues. An example of that would be violence against parents. We have some teenagers who were physically and emotionally abusive towards their parents. I had the chance to go and do research and now I deliver training on that to colleagues.