Sarah Travis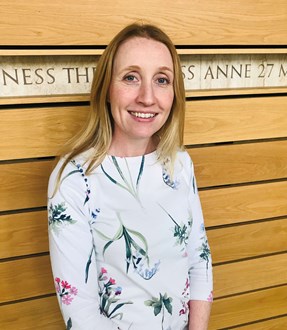 I am a Business Growth and Investment Officer and work in the Business Support team. I have been at the council for about 17 months, so still quite new I suppose!
I love my job and find it really interesting and varied. In a nutshell, my role is to support businesses as well as new businesses who are thinking about setting up in Darlington.

This can involve anything from helping them find the right premises for their business to securing grants and funding to help establish and grow their new business. I also offer general business advice as well as being a point of contact for certain services the council offers such as planning or business rates.
I work not only with businesses but with other organisations such as the Tees Valley Combined Authority and other business support organisations. The size of the businesses I work with varies from small independents up to large international companies and everyone has different needs or support requirements. It's a great feeling to know you have helped a business move onto the next level of growth or given some support that has meant they are able to achieve their aspirations.
All of the staff are helpful and supportive. Our teams help each other, which ultimately helps the businesses we are looking to support. Organising this year's Business Week was a great achievement for me. We had over 500 attendees across 26 events during the week and saw over 600 people attend the recruitment fair we held, some of which have gained employment already. It's a great 'feel-good' factor knowing you've been part of something so positive.