Sarah Gouldsbrough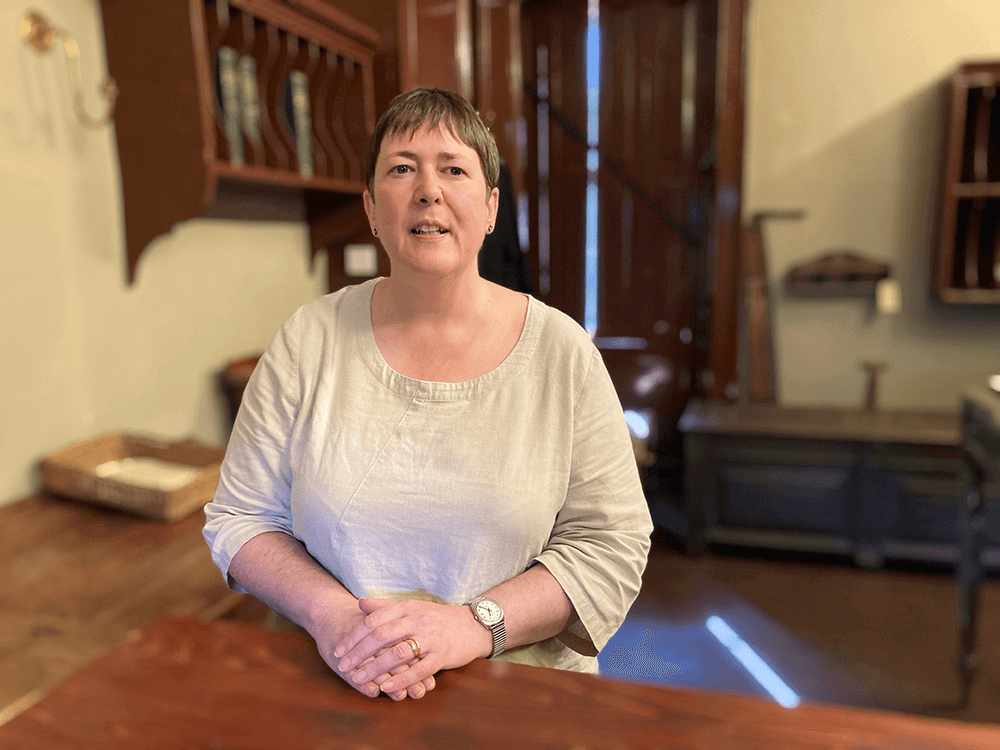 I work with schools, families and community groups, and run activities such as our Dementia Café, as well as lots of other things. I've worked at the museum for 15 years and it combines my love of history with meeting lots of people. I trained as a primary school teacher and love working with children and helping them find out all about our town's history.
It's rare to have a typical day - we are a small team and have to be able to do all sorts of different jobs. Recently I led a school group on activities around the museum, then a zoom workshop with a school in Stockton before working on promoting our Dementia Café and family activities.
I love that my job is so varied, and that I get to work with so many different people.
Working in a building that is open to the public has been impacted by COVID as we have had to make changes to how visitors can access everything. As you can imagine, we can't clean our objects with antibac wipes. We were also open as a rapid testing centre from January to May 2021. Being able to get out of the house and be useful in a really practical way helped my mental health at the time.
I love the 'Aha!' moment children have when they see or find out something about Darlington's railway history – the museum, its objects and collections combined with our beautiful railway station building really brings the subject to life.